Hopefully you are enjoying a warm holiday season with friends and family.
But as the New England weather turns frigid, many workers and employers must take steps to prevent injuries through Massachusetts' long winter season.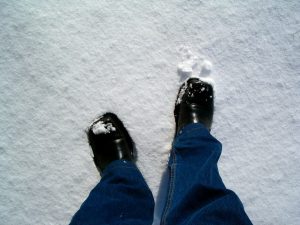 When we think of work-related injuries associated with winter weather, we often think of utility crews, snow-plow and road crews, law enforcement and other employees who must brave outside temperatures as part of their daily routine. Certainly, these workers are at heightened risk. But many others face increased injury risks, from those working in cold factories and warehouses to retail workers task with snow removal and other outdoor activities. In fact, such employees are often unprepared for winter-weather tasks, which can put them at even greater risks than those used to working in extreme temperatures (both hot and cold) as part of their work routine.
Workers' compensation lawyers in Boston know the risks are substantial but not unpreventable. Both employees and employers must do their part to stay safe on the job as temperatures plummet across New England.