Media outlets are marking the 100th anniversary of Boston's deadly molasses flood, which tore through the city's North End, killing 21 and injuring another 150.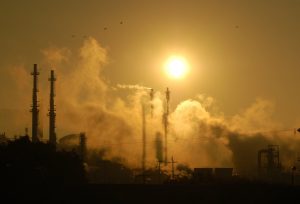 The Washington Post reports the rivets on a 50-foot-high storage tank began punching through the crisp January afternoon in staccato bursts. I dull roar followed as 2.3 million gallons of molasses engulfed the Boston waterfront in a tidal wave 25-feet high and 160-feet wide. Traveling at 35 miles an hour, the wave tore through the North End, crumbling small structures and knocking the firehouse off its foundation. Several city workers drowned while eating lunch outside, and a pair of 10-year-old boys were swept away in the flood.
Investigation in the aftermath revealed area residents had noticed the tank had started to leak through the summer months. Instead of repairing the tank, the company promptly painted it rust brown, making the leaking molasses virtually invisible. While the incident has reached legendary status primarily because of the sticky mess it left behind, Massachusetts injury lawyers know it was also a key incident that put the nation's focus on corporate America's obligation to the safety of workers and surrounding communities.