Sixty-nine workers were killed on the job in Massachusetts last year, according to the Boston Real Estate Times. It is the third year in a row Massachusetts has reported a near-record number of serious and fatal injuries to employees in the workplace.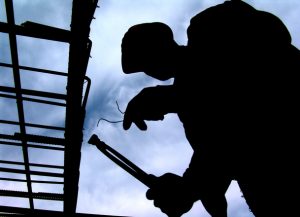 A total of 59 Massachusetts employees died on the job, as well as 10 firefighters who died from work-related disease, according to the report "Dying for Work in Massachusetts: The Loss of Life and Limb in Massachusetts Workplaces" by the Massachusetts Coalition for Occupational Safety and Health.
While causation can be more difficult to prove in work-related disease claims, the fact is such claims, as well as those involving repetitive movement and degenerative conditions that grow worse over time, account for a substantial number of Massachusetts workers' compensation claims each year. The report notes occupational diseases claim an estimated 50,000 lives a year– many more lives than those that are documented.
Our Boston workers' compensation lawyers know Massachusetts' Presumptive Disability Law recognizes certain cancers and other conditions as being occupational in origin, and thus eligible for benefits under the state's workers' compensation system. Leading causes of occupational disease or illness include allergic or irritant dermatitis (exposure to chemicals), Asthma and chronic obstructive pulmonary disease, fertility and pregnancy abnormalities, hearing loss, and infectious disease, according to the National Institute for Occupational Safety and Health.
Established causation will be critical to claiming damages for a chronic work injury or illness.
Work Injury Lawsuits in Massachusetts
Despite near record numbers of fatal work accidents in Massachusetts, the Occupational Safety and Health Administration has shown little initiative when it comes to enforcement. Nearly all the federal government's work-safety watchdog efforts came after a fatal work injury was reported. Even then, the average fine was just over $30,000 for 18 cases settled against employers following a fatal Massachusetts work injury last year. Massachusetts has 30 OSHA inspectors, or one inspector for every 123,000 workers. The report estimates it would take OSHA 182 years to visit every workplace in the state.
An experienced work injury lawyer in Boston can review your case and determine all of the benefits to which you are entitled. In addition to workers' compensation benefits, you may be able to pursue a third-party liability claim in cases where someone other than your employer (such as an at-fault motorist, property owner or subcontractor) caused or contributed to your injury.
The workers' compensation system in Boston, which is codified in Section 152 of the Massachusetts General Laws (M.G.L.) is designed to be an exclusive remedy, which means in most cases you can't sue your employer for additional benefits. Workers' compensation benefits, which include medical expenses and a portion of lost wages, are meant to be provided in a timely manner, without regard to fault. However, a growing number of employers are not holding up their end of the bargain, leaving too many workers without this vital coverage.
When an employer does not carry workers' compensation coverage, or when other at-fault parties can be identified, a traditional personal injury or wrongful death lawsuit can be filed. Such third-party liability claims can permit victims to recover additional damages, including compensation for pain and suffering, which are not available through workers compensation.
Big business continues to fight for reductions in benefits, led by lobbying efforts by groups such as the American Legislative Exchange Council (ALEC) and the lobbing group Association for Responsible Alternative to Workers' Compensation (ARAWC), which include companies like Best Buy, Wal-Mart, Lowes, Macy's, Sysco Food Services, and Whole Foods.
As a result, Massachusetts compensation averages are well below the national average when it comes to benefits for permanent scarring, disfigurement and loss of function.
Eye: $47,000 (national average is $97,000)
Arm: $52,000 (national average is $170,000)
Hand: $41,000 (national average is $145,000)
Leg: $47,000 (national average is $ (153,000)
Foot: $47,000 (national average is $92,000)
The truth of the matter is that the Commonwealth's pro-business environment means injured workers are best served by consulting an experienced Boston injury law firm that dedicates significant focus and resources to the representation of injured workers.
On-the-Job Injury Risks in Massachusetts
While all Massachusetts workers, from office secretaries to firefighters, face on-the-job injury risks, your occupation and work responsibilities play a significant role when it comes to your injury risks.
Construction Deaths: More people died in construction accidents in Massachusetts than while working in any other occupation. More than one-third of fatal work accidents in Massachusetts last year occurred in the construction industry.
Older workers: The average age of those killed in an occupational accident was 51.
Gender: Men were nearly 20 times more likely to be fatally injured; 56 men died in Massachusetts work accidents last year, compared to just 3 women.
Immigrants: 10 of the works were immigrants; Brazil (3 workers), Honduras (2 workers), and the Dominican Republic, Guatemala, Mexico, Portugal and Russia (1 worker each).
Public service: The second-most dangerous occupation in Massachusetts is public service, which includes police and firefighters. Eight public service workers were killed on the job last year, accounting for 14 percent of all work-related fatalities.
Truck drivers: Were also among those at highest risk; nearly a dozen truck or delivery drivers were killed in Massachusetts last year.
In total, more than 73,000 Massachusetts workers reported being injured on the job last year. Leading causes include:
Transportation accidents: On the job transportation accidents continued to be the leading cause of death. Last year, 17 workers died in transportation accidents while on the job.
Falls: Slips, trips and falls were the second most common cause of fatal work accidents in Massachusetts.
Workplace violence: 35 Massachusetts workers have died in the last decade as a result of violent attacks in the workplace.
Machine/equipment injuries: were the third-leading cause of death.
Even in cases where an employee does not think an injury is serious, medical complications, workplace retaliation, and restrictions on future benefits as a result of pre-existing conditions can all complicate your work-injury claim. Seeking timely consultation with an experienced Massachusetts work injury law firm is the best thing you can do to protect your rights and the future financial wellbeing of you and your family.
If you or someone you love has been injured a Boston work accident, call for a free and confidential appointment at (617) 777-7777.