Bone injuries that occur while on the job can lead to a considerable amount of time out of work, as well as some complex litigation in a Boston workers' compensation case.
Common types of bone injuries include:
Stable fracture
Open/ compound fracture
Transverse fracture
Oblique fracture
Comminuted fracture
In workers' compensation cases, the most common causes of bone fractures are trauma and overuse.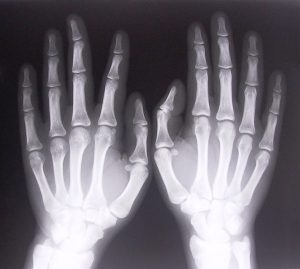 The fact that doctors have the ability to make such a precise diagnosis is good news for their patients in terms of eventually healing and getting back to work. However, workers' compensation insurance companies are often not on the same page.
Independent Medical Exams
In many workers' compensation cases, claimant will be treated by his or her doctors and then those records are sent to the insurance company.  Insurer will review these records and then probably send one of their own doctors from company's list of preferred physicians. Although this doctor is referred to as an "independent examiner," he or she is paid by the insurer to review the medical records, and in many cases, perform his or her own quick examination on the claimant. Continue reading