Immigrant workers and Massachusetts employee advocates are demanding the passage of a bill aiming to protect injured employees from workplace retaliation (including deportation threat) for reporting on-the-job injuries.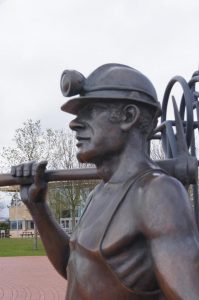 SD1182/HD2947 would limit companies' ability to work their way out of paying Massachusetts workers' compensation benefits by reporting employees who are not U.S. citizens. It's called An Act to Protect Injured Workers.
Our Boston workers' compensation attorneys know that these benefits are critical to those hurt at work, allowing them coverage of medical bills and a portion of their lost wages when they can't work due to job-related injury or illness. The concept is more than 100-years-old in Boston, with workers forfeiting their right to pursue legal action against employers for negligence resulting in work injury in exchange for employers agreeing to a no-fault compensation system wherein workers can receive help so long as they can show their injuries happened in the course and scope of employment.
Immigrants Rally for Worker Rights in Boston
Immigration has long been a hot political topic, but regardless of where one stands on the issue, this fact is not in dispute: Immigrants in the U.S. illegally are nonetheless entitled to almost all the same benefits through workers' compensation as legal workers.
The Massachusetts Workers' Compensation Act (M.G.L. Ch. 152)  extends medical benefits and lost wages following a work injury or illness. There is no stipulation in the law pertaining to one's immigration status. This is for good reason: Companies skirt the law when they hire undocumented workers. Allowing them to avoid paying workers' compensation to those employees would amount to rewarding illegal acts, and further would give these companies an even bigger competitive advantage over those firms trying to toe the legal line.
Even if workers lie on application forms as to their legal status, they still cannot be denied workers' compensation if they are employees and the injury occurred in the course and scope of employment.
The coalition of labor advocates that comprise the Immigrant Worker Center Collaborative rallied prior to a recent state legislative hearing, at which the immigrant worker activists later testified. Sponsors of the bill joined the protest, noting that far too many workers avoid availing themselves of their right to workers compensation in Massachusetts because of the retaliation they face when reporting it – specifically in the form of a phone call to federal immigration officials to report their unlawful presence in the U.S.
What we see happen in many instances, however, is that companies will hire contract workers or day laborers – unlawfully classifying them as contractors, when in fact, the work they are doing is that of an employee. This is one way they sidestep the requirement to pay for workers' compensation insurance for these workers. Another is to threaten a reporting employee with deportation – or to go ahead and call federal immigration authorities, thereby setting an example to other workers who might dare report their injuries and expose the company to liability for failure to cover their injury claims.
Our Boston workers' compensation attorneys have come across numerous cases wherein the employer who denied the claim or retaliated was in violation of the law because of their failure to secure workers' compensation insurance for the worker in question at the time of the accident.
Worker Options When an Employer Doesn't Have Work Injury Insurance
Workers in these scenarios have a number of options they can pursue for remedy (including filing a personal injury lawsuit, which would entitle them to non-compensatory damages like pain and suffering they would not receive in a typical work injury case).
Per M.G. L. c. 152, §§ 66, 67, employers that fail to carry workers' compensation insurance or be self-insured (if so qualified) can be sued for the full scope of tort damages. But unlike a typical personal injury case, defendant employers shown to have violated this law are barred from pursuing certain common defenses where the worker's injury arose out of and in the course of employment.
Employee was negligent;
Injury was caused by a negligent fellow employee;
Employee voluntarily/contractually assumed the risk of injury;
Employee's injury wasn't the result of negligence/fault of the employer.
This essentially amounts to strict liability, and companies can be found responsible to pay the full scope of tort damages – unlike a typical workers' compensation claim, wherein a worker can only recover lost wages and medical expenses.
Plus, workers are entitled to sue personally any corporate officer who negligently fails to secure and maintain workers' compensation insurance. In those cases, workers are entitled to pursue the coverage that would have been provided had the employer maintained their insurance as required. As noted by the Massachusetts Court of Appeals in the 2002 case of Truong v. Wong, workers can sue both the employer and corporate officer (in this case, the president), though they cannot pursue double recovery.
Massachusetts Courts Established Immigrant Worker Rights
As noted by the Massachusetts Department of Industrial Accidents in the 2002 case of Medellin v. Cashman, the U.S. Supreme Court's ruling in Hoffman Plastic Compounds, Inc. v. National Labor Relations Board did not compel the court to overturn its 1997 ruling in Brambila v. Chase-Walton Elastomers, Inc., wherein it was decided immigrant workers have a right to collect workers' compensation – regardless of whether they are legally allowed to work in the country per the terms of 8 U.S.C. § 1324a,2.
In Brambila, the agency (which oversees resolution of workers' compensation disputes) determined that one's immigration status doesn't bar him/her from receiving workers' compensation benefits otherwise do.
In both Brambila and Medellin, the worker in question presented false documentation in order to be able to work for the defendant company. The employer fulfilled its obligation under federal law to request all pertinent documentation showing the worker was authorized to work in the U.S., and didn't find out about his unlawful immigration status until after the worker was injured.
The court held that a worker's misrepresentation of his or her eligibility to work in the U.S. doesn't nullify the contract with the employer, nor is there any proximate cause between the employee's misrepresentation and his/her work injury.
If you or someone you love has been injured a Boston work accident, call for a free and confidential appointment at (617) 777-7777.
Additional Resources:
Medellin v. Cashman, 2002, Massachusetts Department of Industrial Accidents