Environmental health concerns of employees at the Hampden County Superior Court building are being investigated.
As Mass Live reports, courthouse employees showed up in Springfield to grill state officials over health concerns for those working at the Roderick L. Ireland Courthouse. The facility was renamed last fall and dedicated to Roderick Ireland, the first African-American chief justice of the Massachusetts Supreme Judicial Court.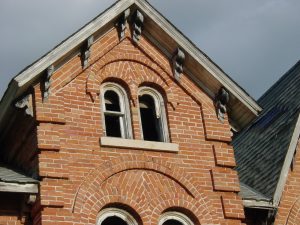 Earlier this month, employees at the State Street building received a memo about ongoing environmental testing of water, air and building surfaces. Mercury and lead are reportedly of particular concern, after Judge William Boyle became the second judge in the building to be diagnosed with Lou Gehrig's disease. Lou Gehrig's Disease, formally known as Amyotrophic lateral sclerosis (ALS), is a nervous system disorder for which definite cause is unknown. However, fewer than 10 percent of cases are believed to be inherited.