ABC5 News reports a Rockland industrial accident severed a 66-year-old man's arm at the elbow after it was caught and pulled into the gears while he was working on a machine.
Massachusetts workers' compensation lawyers know amputation injuries are common across a number of New England industries, including manufacturing and farming. While many resources for recovery exist for victims of traumatic amputation,  a comprehensive legal and medical approach is best deployed when it comes to obtaining all of the benefits to which a victim is entitled.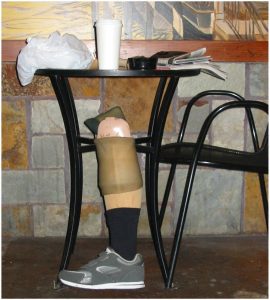 In this case an employee used a t-shirt as a makeshift tourniquet until medical help arrived and transported the man to South Shore Hospital in Weymouth. The Boston Herald reported that quick thinking Rockland police officers saved the man's life by providing additional emergency medical care.