Massachusetts construction companies are focusing on the risks created by opioid use and addiction and the role these drugs play in work injuries.
The Massachusetts chapter of Associated General Contractors sponsored a statewide opioid awareness day on June 5, to draw attention to the impact the opioid crisis is having on the construction industry in New England. Workplace overdoses have increased by 25 percent each year for the last 5 years. The Bureau of Labor Statistics reports that unintentional overdose is now responsible for 5 percent of all workplace deaths, claiming nearly 300 lives each year.
Opioid addiction was declared a public health emergency in 2017, after the Centers for Disease Control reported opioid deaths surpassed motor-vehicle accidents as the leading cause of accidental death in the United States. However, construction workers face some of the highest risks.  Construction workers are at six times greater risk that the average Massachusetts worker, according to the Massachusetts Department of Public Health, and now account for 25 percent of workplace opioid deaths.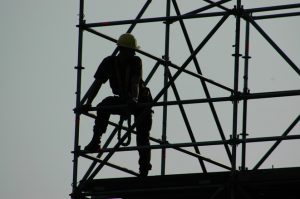 AGC has produced a manual to help contractors identify and mitigate the use of opioids at construction sites. Common signs include constricted or "pinpoint pupils," falling asleep or losing consciousness, slow or shallow breathing, choking or gurgling sounds, blue or cold skin, and limp extremities.
Our Massachusetts workers' compensation lawyers know many construction workers become addicted to painkillers while seeking legitimate treatment for work-related injuries. In some cases, a doctor or medical professional may have inappropriately prescribed potent narcotics for too long a period of time. In other cases, a medical professional may withhold or eliminate a patient's access to pain medication, forcing injured or addicted workers to turn to street narcotics to manage the pain. Prescription opioids may include hydrocodone, oxycodone and morphine, while illicit opioids most commonly include heroin and fentanyl.