The U.S. Department of Labor is suing a Boston construction company for allegedly retaliating against an injured worker by having him arrested by immigration authorities. Our Boston work injury attorneys know immigrants are among the most vulnerable members of the workforce. Often working dangerous jobs, for law pay, off the books with no benefits. We want you to know our laws offer both financial help and legal protection if you suffer injury on the job, regardless of your immigration status.
The complaint was filed last month with the U.S. District Court for the District of Massachusetts and alleges Tara Construction Inc. caused an employee to be arrested and detained by U.S. Immigration and Customs Enforcement after the man was injured in a fall on the job. He was seriously injured after falling from a ladder in March 2017 and the Occupational Safety and Health Administration initiated an investigation into the workplace accident. Shortly thereafter he was arrested by immigrations officials as he left the work office.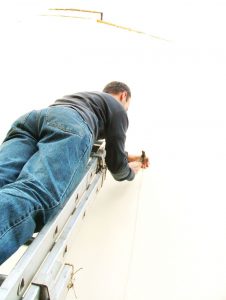 Section 11(c) of the Occupational Safety and Health Act protects workers who report an injury to an employer or who cause an OSHA inquiry. Law enforcement accounts indicate a company representative told a police officer when the employee would be present and that there were no objections to the arrest. Text messages back up those claims, according to the government's case.