According to a recent news article from Mass Live, police are looking into a wall collapse that resulted in several construction workers being injured at a home in Merrimac, Massachusetts.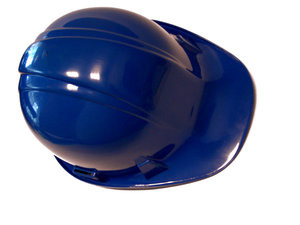 Authorities have said that just after noon, first responders, including police, firefighters, and EMTs were called in response to a report that second floor wall collapsed on the jobsite of home still under construction. When they arrived on the scene, they learned that the wall had fallen from the second story of the home and fell directly on top of several construction workers.
When they moved aside the debris and uncovered the construction workers, they discovered three of them had sustained serious injuries, but, fortunately, they were not believed to be life threatening in nature. There was an additional worker who was injured, but not to a significant extent, and he is reported have declined medical attention.
Authorities are not sure why the wall fell from its second story location and why there were workers under it at the time of the potentially deadly collapse. The United States Occupational Safety and Health Administration (OSHA) will be conducting a full investigation into the cause of this accident, along with the local building inspector and the local police. While it is not typical for local police to get involved in the investigation, in many areas they have jurisdiction and can get involved if they so choose.
OSHA will determine if any safety regulations were violated and, if violations did occur, whether they contributed to wall collapsing. OSHA has the authority to assess fines, require remedial action, and, in some cases, work with federal prosecutors to prosecute serious violations that are also criminal in nature. However, it should be noted that this is a routine investigation, and there have been no allegations of negligence or criminal activity as of the time of this article.
If you are ever injured on the job in Boston, or in other areas of the Commonwealth of Massachusetts, it is best to never decline medical attention, including a ride to the hospital in an ambulance, if offered by paramedics or EMTs. There are two main reasons for this. The first is that you may not know the full extent of your injuries and it is better to play it safe and get checked out. In some cases, soft tissue injuries, to the neck and back will not become fully apparent until days or even weeks after the accident. Getting immediate treatment can help in controlling pain and reducing recovery time.
In the case of more serious injuries, including internal damage, you may not be aware of the extent your injuries, because your body may still be in a state of shock, and your body will essentially trick you into thinking you are okay when you are not. This is part of the human fight or flight response.
The other reason it is very important to always accept medical treatment and ride to the hospital is because it will create a record of your injuries at the time at which they occurred. If you choose not to go the hospital, and then your back starts hurting a week later, your employer may argue your injury was not work-related and deny your application for workers' compensation benefits.
If you are injured on the job in Massachusetts, call Jeffrey Glassman Injury Lawyers for a free and confidential consultation to discuss your workers' compensation claim: (617) 777-7777.
Additional Resources:
Police investigating wall collapse that crushed several workers in northeastern Massachusetts, November 3, 2015, Mass Live, by Conor Berry
More Blog Entries:
Frith v. WSI – Proving Worsening Condition Is Related to Work Injury, May 27, 2014, Boston Workers' Compensation Lawyers Blog