Authorities say three workers were injured on the job in New Bedford, Massachusetts while they were renovating a three-story house according to a recent news article in the Boston Herald. The injured workers were on the third floor of the home trying to remove the porch. They were planning to remove the third floor and porch on the second floor, so they could install new windows on the home. While they were working to remove the porch, it fell off the side of the home, and the three workers fell around 25 feet to the ground.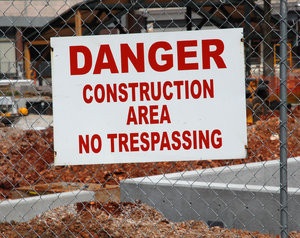 One worker was 39-years-old at the time of the accident, and he and his 42-year-old coworker both reportedly suffered neck and back injuries. The two of them were taken to hospital, where they were treated and released.   The other worker, who is 34-years-old, suffered a leg injury, but he declined medical attention and reportedly told police he planned to drive himself to a local hospital later.
As our Boston workers' compensation attorneys can explain, if you are ever involved in an on-the-job accident, it is best never to decline medical attention. You are much more likely to recover on your claim for workers' compensation benefits if you make sure to immediately report your accident to your employer and make sure an incident report is generated. You should also accept any medical attention that is offered.
One of the reasons it is so important to make sure you get immediate medical attention and accept a ride to the hospital is so there will be a hospital record to document your injury. Your workers' compensation attorney can use the medical records to prove you were injured on the job, should your employer's workers' compensation insurance carrier deny your claim.
It is not uncommon for a workers' compensation insurance carrier to deny a claim, since these are large insurance companies that are often far more concerned with reporting quarterly profits than they are about making sure an injured worker is fairly compensated for his or her injury. Even if your employer in on board with you being paid a full and appropriate workers' compensation benefits award, it is likely his or her workers' compensation insurance carrier is in control of deciding if any claims are paid out.
One of the common reasons workers' compensation insurance companies will use to deny paying out on a claim of benefits is to assert that the worker may be injured, but they were not injured at work. If the injury or illness is not work-related, then they can deny paying your benefits. For this reason, if you declined immediate medical attention, or did not make sure a report was generated, it will be easier for the workers' compensation insurance company to deny paying out on your claim.
However, this does not mean that if you did not make sure a report was generated or you did not accept a ride to the hospital that you cannot appeal a denial of workers' compensation benefits. It just means more than ever, you will need an experienced workers' compensation attorney who can use other means to prove your injury was work-related.
If you are injured on the job in Massachusetts, call Jeffrey Glassman Injury Lawyers for a free and confidential consultation to discuss your workers' compensation claim: (617) 777-7777.
Additional Resources:
3 workers injured after porch collapse causes 25 feet fall, July 16, 2015, Boston Herald
More Blog Entries:
LeFiell Mfg. v. Super. Ct.: Workers' Compensation Exclusivity and Rare Exception, August 18, 2014, Boston Workers' Compensation Lawyers Blog