Investigators are working to piece together what happened to cause two workers to suffer serious on-the-job injuries during a demolition project in Quincy, Massachusetts. According to The Boston Globe, these workers were helping do a complete demolition of the once historic Wollaston Theatre.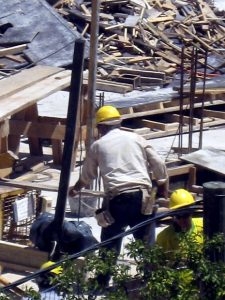 Authorities say that the local fire inspectors have warned something like this could happen, due to the type of building and sad state of disrepair it had been in prior to the demolition project. A deputy fire chief said that with this type of historic structure, everything has to be in a very carefully planned order. Even when it seems all these plans are meticulously mapped out and followed, something can still still go badly wrong.
In the Quincy workplace accident, teams of investigators with the demolition company, the Occupational Safety & Health Administration (OSHA) and local health officials were working to determine what happened. 
This particular theater is more than 100 years old and had been heavily damaged by water over the years. This contributed to the wall collapsing prior to when the crew was slated to take it down in sections. This wall was about 20 feet in height and fell down as basically one complete piece, according to those on the job-site at the time of the serious accident.
When the wall came down, one victim, who is 38-years-old, was in a bucket truck that was located under the wall.  This worker managed to jump out of the way to avoid being completely crushed, but he suffered cuts and bruises to his face and arms.
In the Commonwealth, a worker who suffers permanent scarring to the head, face, or neck, may be able to apply for special benefits that are above and beyond any standard monthly workers' compensation benefits for lost wages, past medical expenses, and future medical expenses and the costs of rehabilitation.  However, it should be noted that these benefits are not available in every case, you should speak with an experienced Boston workers' compensation attorney about your actual situation.
In this same accident, a second worker was near the wall that collapsed, and his injuries were likely much more serious, though his actual condition was not released as of this time.  Witnesses say this man, who is 40-years-old, was buried in rubble from the wall up to his chest and also had a steel beam lying across the portion of his chest that was above the four feet of rock and debris.
After he was uncovered by rescue workers, he and the other worker were transported to Boston Medical Center for further treatment.  One worker said he was covered in dust from the debris, and it was hard to make out much of him, but his face was clearly covered in blood from the serious on-the-job accident.  They said he did not yell in pain, but that was likely because he chest was being crushed by the weight of the rock.  Once they got him out of the rock, one witness said he was unable to move his legs, and this was obviously the cause of much concern.
If you or someone you love has been injured a Boston work accident, call for a free and confidential appointment at (617) 777-7777.
Additional Resources:
2 demolition workers hurt as wall of old Wollaston Theatre falls, July 12, 2016, The Boston Globe, By Reis Thebault
More Blog Entries:
Peters v. Wady Industries, Inc. – Exclusive Remedy of Workers' Compensation, June 29, 2016, Boston Silica Workers' Compensation Lawyer Blog