Working on a construction site is one of the most dangerous jobs in America. We typically see accidents involving falling debris, workers falling from heights, and accidents involving large construction equipment. According to a recent news feature from Equipment World, a worker in Florida was killed when he was backed over by a full-sized bulldozer.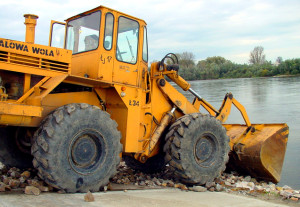 Witnesses say the 27-year-old worker was on the jobsite constructing an apartment complex when the fatal accident occurred. The employee who allegedly backed over worker was 37 years old and told the media he did not see worker during the incident. As is required in all fatal workplace accidents, the United States Department of Occupational Health and Safety Administration (OSHA) has been called in to conduct a full investigation into the cause of the worker's death. As part of their investigation, they will work with local inspectors and possibly law enforcement to conduct a series of interviews or even formal depositions to find out exactly what happened.
At the conclusion of the investigation into the cause of a fatal on-the-job accident, OSHA will typically publish a review of their findings, including whether or not there were any safety violations that contributed in any way to the fatal accident. If OSHA determines there were safety code violations, the agency can require the employer to take remedial action to fix the dangerous conditions, fine the employer for the violations, or a combination of both.   While this investigation is still ongoing, we do know that employee was wearing all required safety equipment, including a hard helmet with reflective tape and a reflective vest. It should be noted, there have not been any findings of fault on behalf of the driver or the employer as of the time of this article, and no criminal charges have been filed.
If there are no violations found following an investigation, but it becomes apparent that things could have been done differently to avoid such a tragic accident in the future, OSHA can make recommendations to Congress and the United Stated Department of Labor to consider making changes to the current safety regulations in regard to information discovered as part of its investigation.
One thing manufacturers of large construction equipment are trying to do to avoid these problems in the future is to install cameras around vehicles, so drivers can look at monitors and have a better idea who is in their blind spots, of which there are many.  One manufacturer is actually selling its large excavators with a camera system that provides a full 360 degree overhead view of the vehicle and equipment with an alarm that will sound if anyone is within the danger zone.
While the OSHA investigation is useful in helping to avoid similar accidents in the future, that can take years and, regardless of what fines are collected, will probably not be of any financial assistance to the family of a deceased worker. For the family of the deceased employee, the time to act is right away to make sure that workers' compensation death benefits claims can be timely filed. In the Boston area, a workers' compensation death benefits award can be paid in lump sum one time payment.
If you or someone you love has been injured a Boston work accident, call for a free and confidential appointment at (617) 777-7777.
Additional Resources:
Worker backed over and killed by dozer on Florida jobsite, October 28, 2015, Equipment World, by Wayne Grayson
More Blog Entries:
Elevator Mechanic Killed when Falling Down Shaft, Jan. 24, 2015, Boston Workers' Compensation Lawyer Blog