According to a recent news report from The Boston Globe, a worker in Brockton was injured on the job during a roofing project when bricks from the home's chimney came loose and fell on one of the roofers working on the home.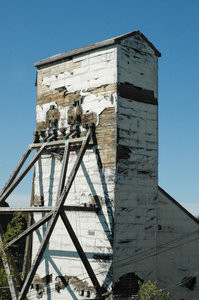 Witnesses say the worker was hired to help install a new roof on a two-and-a-half story home in Brockton. The worker was wearing a safety harness, as required by the United States Occupational Safety and Health Administration (OSHA) and local building codes while working on the roof. While the harnesses are very effective at preventing workers from falling of a roof, on this particular day, the line from the safety harness's rig became tangled around the chimney.
After the safety line became tangled around the chimney, it caused several bricks to break free from the chimney and fall on top of the roof worker. Witnesses say he was able to climb down on his own after being hit by the bricks, and his coworkers called 911. He was taken to a local hospital on the South Shore below Boston. Doctors were concerned he may have suffered a brain injury, but, luckily, he only had what was described as bumps and bruises, along with a knee injury.
As our Boston workers' compensation attorneys have seen all too often, working on a roof can be extremely dangerous. Many of the accidents we see involve workers falling off a roof. A fall accident from roof height can result in serious injury to the worker, including broken bones that can result in permanent paralysis, other debilitation, and even death.
Following an accident involving a fall or even falling debris on a construction job, the injured workers may miss a significant amount of work. If the injured worker has an injury that is likely to result in death or keep them from working for at least five days, he or she is eligible to apply for workers' compensation for lost wages pursuant to the Massachusetts Workers' Compensation Act, as codified in the Massachusetts General Laws (MGL).
In addition to workers' compensation benefits for lost wages, an injured worker may also be entitled to file a claim to pay for medical bills resulting from the work-related injury, as well as the cost of future medical bills and rehabilitation expenses. Following an on-the-job injury, worker may need to go see an occupational therapist or physical therapist multiple times a week, and this can result in significant medical bills. Workers' compensation benefits are designed to compensate an injured worker for these types of expenses.
It should be noted that in the case of a fatal workplace accident, workers' compensation benefits can also provide a family with money to reimburse them for funeral bills, as well as significant payment for lost wages to compensate a family for the money the worker would have earned and provided for his or her family had he not been killed in a work-related accident or died from a work-related illness.
If you are injured on the job in Massachusetts, call Jeffrey Glassman Injury Lawyers for a free and confidential consultation to discuss your workers' compensation claim: (617) 777-7777.
Additional Resources:
Worker injured when bricks fall from chimney in Brockton, July 16, 2015, Boston Globe
More Blog Entries:
Frith v. WSI – Proving Worsening Condition Is Related to Work Injury, May 27, 2014, Boston Workers' Compensation Lawyers Blog