When a Connecticut construction worker suffers serious injuries on a jobsite in Massachusetts, which state's law applies to any ensuing litigation?
The Massachusetts Appeals Court recently considered this issue.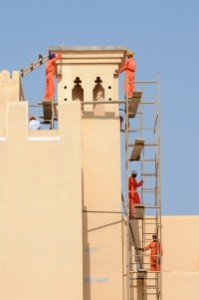 The case focuses on workers' compensation insurance. On July 6, 2020, a three-judge appeals court panel held had the construction worker filed a negligence suit in Massachusetts Superior Court against out-of-state contractors he blamed for his work injury, the worker would be able to sue under Massachusetts' three-year statute of limitations, even though he lives in Connecticut.
The panel called the issue "straightforward."
One lesson that can be learned from the court's ruling is that lawsuits—especially ones that involve out-of-state parties and incidents—can be complicated. A skilled construction site injury attorney can analyze the specific facts of your case and advise as to where the case should be brought to achieve the best possible outcome. Continue reading