The Arizona State University Sun Devil Stadium is currently undergoing a major renovation project. According to a recent news feature from The Arizona Republic, a construction worker was seriously injured when he fell approximately 30 feet from scaffolding while working at the jobsite.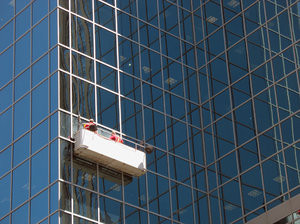 Authorities say he injured his head, chest, and arm from the fall.  He was treated by first responders and immediately taken to to a local level-one trauma center. Hospital officials say he is in serious condition, but he is stable and is expected to survive.  The total extent of his health condition is not known as of this time.   This accident slowed down the construction project, but work was able to resume a short time later, and construction on the stadium is expected to be complete by 2017.  This is the first renovation project in many years.
Fall accidents are some of the most serious types of on-the-job accidents at construction sites.  There are many regulations pertaining to what type of fall arrest systems (FAS) should be worn and how scaffolding is supposed to be rigged.  However, even when all safety requirements are followed, there are still many fall accidents each year.  Not only can these accidents be deadly, they can result in serious permanent injury to the back and neck, which can cause paralysis.  There is a high risk of suffering a traumatic brain injury (TBI) while on the job, if a worker hits his or her head during a fall from even a relatively low height.
While there are certainly some workplace accidents caused by the negligence of a careless employer, many accidents are simply accidents for which nobody is at fault.  In terms of a workers' compensation claim, this is okay because workers' compensation in the Commonwealth of Massachusetts is a no fault system.  This means that an employee who is injured on the job in a Boston workplace accident does not need to prove fault of any kind.  All that is required to be proven is that he or she was an employee and suffered a work-related injury.
However, while there is no need to prove negligence, this does not mean it will be easy to collect a full and appropriate workers' compensation award.  The reason for this is because workers' compensation insurance companies will often do whatever they can to avoid paying claims or to in the alternative to pay as little as possible on the typical claim.  These are large insurance companies and are often much more interested in their own respective financial bottom lines than they are about making sure an injured worker is provided a full and appropriate compensation.
If you are injured in a Boston workplace accident, the best thing you can do is speak with an experienced attorney who can fight the insurance companies for a full and appropriate workers' compensation award.  Having an attorney represent you not only greatly increases the chance of a successful workers' compensation claim, it can also decrease the time it takes for your claim to get approved.
If you or someone you love has been injured in a Boston work accident, call for a free and confidential appointment at (617) 777-7777.
Additional Resources:
Construction worker hurt in 30-foot fall from scaffolding at Sun Devil Stadium, February 10, 2016, The Republic
More Blog Entries:
Elevator Mechanic Killed when Falling Down Shaft, Jan. 24, 2015, Boston Workers' Compensation Lawyer Blog