When we think of workers' compensation, we typically think of someone getting hurt once he or she is already at work or on-the-clock.  There has been significant litigation about what happens when worker is injured on his or her way home from work or his or her way to work, and that is covered by what many jurisdictions refer to as the coming and going rule. It should be noted that, generally speaking, a worker is not entitled to workers' compensation for travel to and from work absent special circumstances.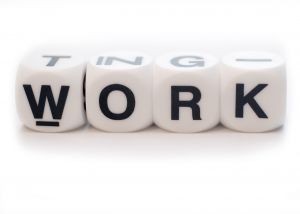 However, it is close case when a worker is injured on the employer's property, but before he or she has officially started work, or physically clocked in at a job that requires the use of a time clock.  A recent news feature from Business Insurance, a trade publication for the insurance industry, looks at a case involving a woman who was injured when she slipped and fell on an icy parking lot outside the childcare facility at which she worked. 
When she applied for workers' compensation benefits in that case, her claim was denied by the university for which she worked. She requested an administrative hearing before the workers' compensation commission.  After a hearing, the administrative law judge concluded that her injury did not occur within the scope of her employment, since she had not yet clocked in for work. There as no question that her accident occurred on the employer's property.
As our Boston workers' compensation attorneys can explain, had she not been eligible for workers' compensation, she could have filed a civil personal injury lawsuit; however, it would be necessary to establish negligence on behalf of the employer to prevail in such a civil lawsuit. In the case of a slip and fall on an icy parking lot, the property owner might be liable, but it would depend on a lot of different facts.  In a workers' compensation case, it is not necessary to prove that the employer was negligent, but only that the injury occurred during the scope of her employment.  That was the problem in this case.
In this case, the court looked at the issue of whether the parking lot outside was close enough to constitute and on-the-job injury.  While that law in the jurisdiction had a rule that an accident occurring adjacent to an employer's place of business such as common area parking lot, the accident is not in the scope of employment, this case was different since the employer admitted they owned the parking lot.
In other words, because she worked for a university that said owned the parking lot where she was injured, she was entitled to workers' compensation.  However, if she had worked a daycare in a strip mall for example, and the employer did not own the entire parking lot, as is normally the case, she would not be entitled to workers' compensation benefits.  The court again looked at the issue of whether she had a valid case in tort law.
If you or someone you love has been injured a Boston work accident, call for a free and confidential appointment at (617) 777-7777.
Additional Resources:
Worker injured in icy parking lot fall at job eligible for comp, June 30, 2016, Business Insurance, By Stephanie Goldberg
More Blog Entries:
Peters v. Wady Industries, Inc. – Exclusive Remedy of Workers' Compensation, June 29, 2016, Boston Silica Workers' Compensation Lawyer Blog