The Ohio Supreme Court considered recently a workers' compensation case involving two types of disability claimed by the same worker.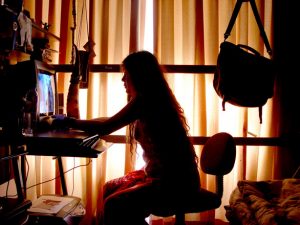 Although this isn't a Massachusetts case, it's worth a look from our Boston workers' compensation lawyers because sister courts often take into account one another's decisions in considering similar cases, especially those of first impression.
In this matter, claimant, S.R., was receiving permanent total disability payments on the basis solely of a psychological condition in her workers' compensation case. However, she later applied for permanent partial disability benefits on the basis of physical conditions on the exact same claim. Should this be allowed?
The state industrial commission ruled that an injured worker shouldn't be forbidden from receiving compensation for permanent partial disability for a condition or conditions in a claim that formed no part in the basis for a prior finding of permanent total disability in the same claim. S.R.'s employer, however, disagreed and filed a complaint seeking review by the state's district court of appeals. The appellate court denied the request to review. However, the state supreme court ruled that the commission was out-of-line in awarding an injured worker permanent partial disability compensation when the worker has previously been found to be permanently total disabled based on the same claim. The court held this is true even when the condition(s) in the new claim had no basis in the previous claim.
Facts that gave rise to this case began in August 2003. Plaintiff was injured at work and filed for workers' compensation benefits that allowed compensation for back injuries (some aggravation of pre-existing conditions) and depression. She appealed or permanent total disability compensation based solely on her being unable to perform any sustained employment due to the medical impairment caused by her psychological condition. Benefits for this began in July 2010 and were to continue until her death.
Then in August 2013, plaintiff applied for permanent partial disability benefits on top of the permanent total disability benefits. She stated outright she wasn't entitled to such benefits for her psychological condition, but sought the PPD award based on her physical ailments.
The significance of this case is that someone who has already been found to be permanently and totally disabled for either physical or mental disability can't go back and try to get a PPD award for the other kind of disability.
A workers' compensation lawyer in Ohio was asked recently by LegalNewsline why the worker didn't simply file both claims together at the same time and receive one single benefit. He rightly explained that work-related injuries tend to develop and cause physical and or mental deterioration that aren't necessarily apparent at the time of the accident/ incident. So for example, what began as a herniated disc evolved into arthritis. What started as a back injury becomes ultimately a serious depression.
Previous law in Ohio would have allowed her to obtain PPD benefits in addition to the PTD benefits, but that's no longer the case. In its majority opinion, the court held that the issue was whether the commission had properly administered benefits according to the law. Justices ruled it had not, and that prior case law didn't support the actions of the commission and there was no statutory authority for this type of co-occurring payment of PTD and PPD for the same worker's compensation claim.
If you or someone you love has been injured a Boston work accident, call for a free and confidential appointment at (617) 777-7777.
Additional Resources:
Ohio Supreme Court will reconsider disability benefits case, Feb. 7, 2017, By Christopher Knoll, LegalNewsline
More Blog Entries:
Report: Construction Worker in Framingham Massachusetts Suffers Serious Injury, Feb. 7, 2017, Boston Work Injury Lawyer Blog