Supervisors are those promoted by companies and entrusted by businesses to ensure things run smoothly and workers are properly trained and safe. But when that does not happen, can those supervisors be held separately accountable?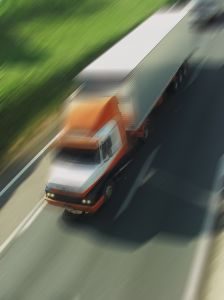 According to the recent ruling by the Missouri Supreme Court in Parr v. Breeden, the answer is: No. It all comes down to the trade-off workers made in the so-called "grand bargain" of workers' compensation. In that deal, made many years ago when workers' compensation laws were first written, involved workers forfeiting the right to sue employers – even when they were negligent – in exchange for expedient, no-fault benefits when they were hurt or killed on-the-job. But it's not just the company that is shielded by this "exclusive remedy" provision. It is our co-workers too. Even supervisory co-workers.
In all except the most egregious of circumstances, individual co-workers and even supervisors aren't going to be found individually liable for injuries suffered by a subordinate at work. It may still be worth exploring in some instances because, particularly on construction sites, who qualifies as a "co-worker" and who is a "supervisor" might not be exactly clear. It could come down to the contract drawn up by the various contractors and subcontractors involved.
In the Parr case, decedent was killed in a single-vehicle truck accident when the semi-tractor trailer he was driving veered off the road. His two children and father filed a wrongful death lawsuit against three of decedent's supervisory co-employees. The question was whether defendants' alleged negligence breached duties that arose from federal regulations and are separate and distinct from the employer's duty to provide a safe working environment to all employees. If plaintiffs could prove that, they could had a shot at success in this third-party litigation, in spite of the exclusive remedy provision of workers' compensation law that typically protects co-workers.
According to court records, the fatal accident in question occurred in late April 2008. But he was involved in his first on-the-job, single-truck accident in December 2006, when he'd been working at the company for just six months. He underwent an exam in which the doctor deemed him physically fit to operate a commercial motor vehicle and he was issued a two-year certification. Then, just six months after that, he was involved in his second, single-vehicle accident with this company. Just two weeks later, he was involved in the third and fatal single vehicle accident.
The plaintiffs sued defendants and argued they had a duty to decedent to monitor his physical condition and make certain he was healthy enough to drive a tractor-trailer and that he was in compliance with the regulations of the Federal Motor Carrier Safety Administration (FMCSA). They asserted these supervisors breached their duty to decedent by putting him back on the road without a medical evaluation after the second crash, failing to look into whether decedent had a health condition that would have contributed to his prior crashes and putting him on the road when they knew it wasn't safe for him to drive a vehicle. The health report from his medical exam after the first accident showed he smoked and was obese, suffered coronary disease, diabetes and sleep apnea.
Defendants moved for summary judgment on grounds they were protected under the exclusive remedy provision of workers' compensation law because each of these duties were part of the employers' duty to provide a safe working environment. The trial court agreed and the state high court affirmed, dismissing plaintiff's argument that defendants' actions were a breach of federal regulations and therefore amounted to a separate duty of care.
If you or someone you love has been injured a Boston work accident, call for a free and confidential appointment at (617) 777-7777.
Additional Resources:
Parr v. Breeden, June 7, 2016, Missouri Supreme Court
More Blog Entries:
How Some Worker Safety Violations Can Result in Criminal Consequences, June 13, 2016, Boston Workers' Compensation Lawyer Blog