December 20, 2014,
In Martz v. Hills Materials, a case from the Supreme Court of South Dakota, claimant injured his shoulder in 2000 while working at a mining company. Claimant filed a workers' compensation claim and received benefits for the work-related injury.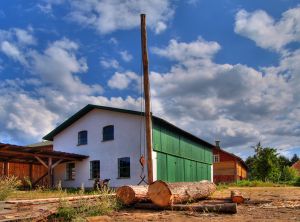 In this accident, his employer was self-insured, accepted liability for workers' compensation, and paid for all medical bills related to his rotator cuff surgery and lost wages associated with his disability rating.
Two years later, claimant injured the same shoulder while working for another employer. This employer ran a sawmill. While working, claimant reported he felt a pop in his left shoulder while moving a log. Claimant filed again for workers' compensation benefits and employer initially paid benefits but later terminated his benefits.
Continue reading "Martz v. Hills Materials: Workers' Compensation and Estoppel " »