December 4, 2013
Officials with the Occupational Safety and Health Administration (OSHA) recently released their list of the most frequently cited violations across the nation. According to Safety and Health Magazine, citations regarding fall protection were the most common throughout the year. More than 8,200 of these citations were issued, which serves as about 1,000 more than last year.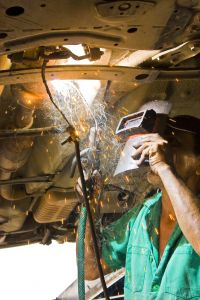 In second, hazardous communication. The Hazard Communication Standard (HCS) is now aligned with the Globally Harmonized System of Classification and Labeling of Chemicals (GHS). This occupational safety and health standard is intended to address comprehensively the issue of classifying the potential hazards of chemicals, and communicating information concerning hazards and appropriate protective measures to employees, and to preempt any legislative or regulatory enactments of a state, or political subdivision of a state, pertaining to this subject. There were more than 6,100 citations issued for violating this standard in workplaces across the U.S.
Our workers' compensation lawyers in Massachusetts understand there are very strict guidelines in place. Unfortunately, companies and employers don't always follow these guidelines and standards and, in turn, risk the safety and health of their employees. Employees are required to provide a workplace free from serious recognized hazards and to comply with standards, rules and regulations issued under the OSH Act, according to the United States Department of Labor (DOL).
Continue reading "OSHA Lists Top Workplace Violations of 2013" »