Each year in Boston and across the United States, many workers are injured at work. While some fatal accidents make the local or even national news, far more go unnoticed by media. It's only occasionally that some on-the-job accidents involve unique circumstances that capture the public's attention.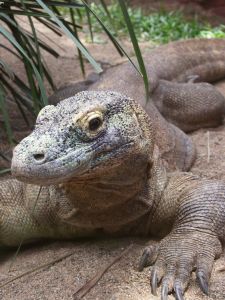 According to a news report from KETV 7, a zookeeper injury was one of those cases. A zoo employee in Omaha was reportedly seriously injured after being bitten by a lizard.
The female zookeeper was performing routine care on a Komodo dragon when it bit her on the hand. After the worker was bit on the hand, first responders were called to zoo and transported the zookeeper to a local hospital.
While this might not seem like it would cause a severe on-the-job injury, the problem has to do with fact the animal is venomous and typically has serious bacteria on the its teeth and in its mouth which can cause serious infections. Doctors first cleaned and closed the wound with stitches and then put her on a course of antibiotics and anti-venom. Due to the lizard's venom and amount of type of bacteria and the potentially deadly infection it could cause she was initially listed in critical condition and admitted to the hospital to undergo additional to control and prevent infection.
Continue reading