October 17, 2014,
The United States Occupational Safety and Health Administration (OSHA) is the federal agency that monitors and enforces adherence to worker safety regulations.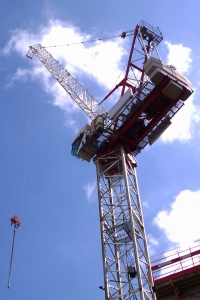 According to a recent news article in the Boston Globe, OSHA has fined a company $168,000 for a Cape Cod crane accident that resulted in the death of two workers. The company was sighted for various willful safety violations of worker safety standards. This is in response to the accident in which a crane tipped over while two employees were working on the boom.
OSHA released its findings that found that the employees were not properly trained in the operation of the crane. It was also found that the workers' supervisors did not follow the proper procedures for setting up and running the crane, as described in the manual that was in the crane at the time of the fatal workplace accident.
Continue reading "OSHA Fines Employer in Deadly Massachusetts Workplace Accident " »