The cost of workers' compensation insurance continues to decline in Massachusetts, even as injured workers face a fight for benefits.
Massachusetts employer pay into the workers' compensation system based on a percentage of payroll. Boston Business Journal recently reported the workers' compensation rate has declined for the fourth year in a row — from 5.8 percent in 2015, to 3.83 percent for the coming year.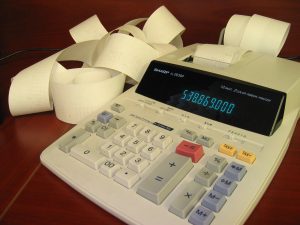 While it's good news for employers, it is no reason for employees to cheer, as the number of serious and fatal worker accidents has continued to increase with the economic recovery. Factors for declining employer costs likely include: Slow processing of work injury claims, routine denials of benefits, a confusing system of benefits injured workers must navigate, and misclassification of workers as independent contractors.
Massachusetts Law Vague: Employee v. Independent Contractor
Earlier this summer the Massachusetts Supreme Judicial Court (SJC) upheld denial of benefits when it ruled the state's independent contract statute does not determine whether an employee is entitled to benefits. Employers continue to wrongly classify employees as independent contractors to avoid paying the workers' compensation premiums. Such workers are often left without recourse other than to file a personal injury lawsuit if negligent parties can be identified as responsible for a work accident.
"Worker misclassification is a serious problem, both in our Commonwealth and across the nation," SJC Chief Justice Ralph Gants wrote in the court decision. The Insurance Journal reports the case involved an employee working as an agent for a newspaper delivery service who had been working on the job for 12 years when she fell and hurt her hand and knee. The Administrative Law Judge ruled the employee was an independent contractor, and thus not entitled to benefits.
While Massachusetts updated its law in 2004 in favor of a presumption that workers are employees (as opposed to an independent contractor) various definitions of employee under Massachusetts law still leaves the issue ambiguous. Massachusetts independent contractor statute outlines a test for whether a worker is an independent contractor, including that "the individual is free from control and direction in connection with the performance of the service;" "the service is performed outside the usual course of the business of the employer;" and "the individual is customarily engaged in an independently established trade, occupation, profession or business."
Chief Justice Gants noted current law is ambiguous enough to confuse even those employers who are attempting to obey the law. But he noted responsibility for changes rests with state lawmakers, as the court's job is to rule based on current law.
"Whether such reforms would be appropriate in Massachusetts is, of course, a question for the Legislature," he said, "and, as this case illustrates, a pressing one."
Confusing Benefits for Injured Massachusetts Workers
Navigating the system is also difficult for injured workers, who would be best served by concentrating on recovery. Instead, long delays and initial denials are commonplace.
Workers' compensation benefits are designed to be made available to employees who are hurt during the course of employment. This includes acute injuries like burns and falls, but also work-related mental and emotional disorders and occupational diseases. Available benefits include medical and hospital care, prescription drugs and necessary medical equipment. Workers's compensation also pays a portion of lost wages while an employee is recovering, as well as vocational and rehabilitative services. The program is administered by three Massachusetts agencies: The Department of Industrial Accidents, Division of Insurance and the Executive Office of Health and Human Services.
The Executive Office of Health and Human Services (EOHHS) has statutory authority under M.G.L. c. 152, s. 13 and c.118E to establish rates of payment for hospitals and health care providers for services covered by insurers and other purchasers under M.G.L. c. 152, the Workers' Compensation Act.
Available ancillary services of which injured employees should be aware include:
Your work injury lawyer in Boston will be in the best position to help you obtain all of the benefits to which you are entitled. In many cases, employers are entitled to require an injured worker to undergo initial assessment by an employer's chosen medical provider. However, under  M.G.L. c. 152, s. 30, injured workers have the right to choose their own health care provider after the initial visit with an employer's chosen medical provider. Nor are employees liable for excess medical bills, when billed in excess of amounts set by state guidelines. However, a workers' compensation provider may be entitled to recoup some costs of medical care in the event an injured workers makes a third-party recovery.
A third party recovery occurs when your Boston injury law firm identifies responsible parties other than your primary employer. In the event other third parties shared blame for causing injury, these parties do not enjoy the protections provided to primary employers under Massachusetts workers' compensation law, which generally prohibits employees from suing employers for injury, provided they are covered by the employer's workers compensation policy. Intent of the law is to provide injured workers fast access to necessary resources for medical care and lost wages, while protecting employers from the financially ruinous consequences of being held civilly liable for employee injuries.
Defendants that share liability for a work accident may include an at-fault driver (other than a fellow employee), a property owner, a manufacturer of dangerous or defective equipment, an independent contractor, or another company employed at the same work site. Sought damages can include those not available under the workers' compensation law, including damages for pain and suffering and other expenses associated with a work accident.
If you are injured at work in Massachusetts, call Jeffrey Glassman Injury Lawyers for a free and confidential appointment — (617) 777-7777.