According to recent news from the Boston Globe, an employee was the victim of an alleged sexual assault while working at a doughnut shop in Norwood. She had been employed at the shop for less than 14 days when the alleged assault occurred.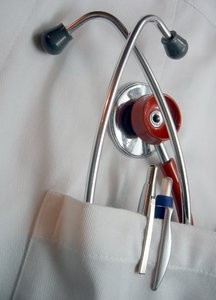 The alleged assault happened on December 6, 2015 during a Patriots game. There were hardly any customers visiting the shop. While she was busy making sandwiches, which was part of her job when there were no customers, her supervisor allegedly talked her into coming out to the parking lot with him to drink malt liquor. After she had a little bit to drink, he allegedly began to touch her in an unwanted manner. He first groped her over her clothing and then reached under her clothing. She told police when she tried to resist, he pulled her into a walk-in cooler and sexually assaulted her.
She allegedly recorded the incident on video using her smartphone. While nobody's face is visible on the recording, it does feature a woman repeatedly shouting "no" and a man's voice demanding sex. The employee went on to say that customer came to the drive through, and she was able to escape from the cooler and lock herself in the restroom, where she sent a text message to her friend to call the police. Defendant was arrested and taken to the District Court in Dedham, Massachusetts for his arraignment. It should be noted that he pleaded not guilty to all charges and is presumed innocent unless and until he is found guilty by a judge or jury in a court of law beyond a reasonable doubt.
While many think workers' compensation in Dedham is appropriate following an accident that resulted in physical harm, an attack which results in physical or mental injury may also require an employee to file a workers' compensation claim.
As for the doughnut shop employee, her attorney is reporting that the company asked if she could work the next day as if nothing had happened. He went on to say they did not offer any medical treatment, counseling, or anything else. Instead, they simply acted as if everything was fine and nothing happened.   This is obviously unacceptable to victim and her attorney, who noted that she has really been victimized on two occasions, the first being when she was raped and the second due to alleged corporate indifference towards its workers and their health and safety.
However, one of the good things for an injured employee, although it can be hard to find positives, is that there is no need prove fault on behalf of employer. The reason for this is because workers' compensation is a no-fault system. In other words, if employee can establish that he or she was on the clock when an injury occurred, and that the accident was work-related, there is a claim. Again, while most people think of workers' compensation as being available after a traditional on-the-job accident, there is no question that a sexual assault will leave lasting emotional damage, and it should be able to qualify as on-the-job injury.
If you or someone you love has been injured in a Boston work accident, call for a free and confidential appointment at (617) 777-7777.
Additional Resources:
Alleged sexual assault at Dunkin' Donuts raises questions, January 21, 2016 by Adrian Walker
More Blog Entries:
Elevator Mechanic Killed when Falling Down Shaft, Jan. 24, 2015, Boston Workers' Compensation Lawyer Blog