According to a recent news feature from CNN, a woman was working in a bakery mixing dough around 10 a.m. when she was killed in what is being described as an accident involving an industrial mixer. Authorities say she was using the large piece of commercial baking equipment to mix dough when she became trapped in the auger that was being used to mix raw dough.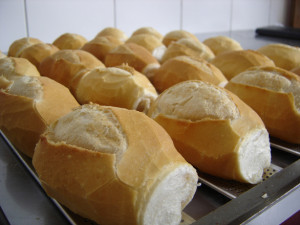 It should first be noted that this machine was around three feet high and was not one of the giant mixers you might be picturing that would be used at a massive baking factory. While authorities are not completely sure as to why this fatal workplace accident occurred, it is believed she was wearing loose clothing that managed to become trapped in the augers. When this happened, she was actually pulled into the vat of dough and was killed.
The owner of the bakery has decided to close for a few days, so investigators can complete their work more easily and also so they may speak with employees. Ownership says they will be providing additional training on how to use the mixers and what to do in an emergency, as well as providing any needed grief counseling to workers. Authorities say there were other workers there at the time of her death, so it would not be unexpected if they were traumatized as a result of her death.
One of the things about a workers' compensation claim that is different than a civil personal injury lawsuit is that it is not necessary to prove who was at fault (if anyone) for the accident that injured or killed a worker. This is because the workers' compensation system in Boston and across the country is a no-fault system in which it is only necessary to prove that the worker was injured or suffered an illness and that injury or illness was work related. It doesn't matter if the employer was negligent or even if the employee was negligent. However, if the employer was not only negligent, but engaged in conduct that showed a complete disregard for the safety of workers, and that willful and wanton conduct resulted in a serious personal injury or death of a worker, it may be possible to get additional compensation.
Another issue this news article brings up is that many people may not realize that workers' compensation is appropriate when a worker is killed on the job as opposed to merely being injured or becoming ill. When a worker is killed on the job, the family is entitled to file a claim for workers' compensation death benefits. Death benefits can be paid out over time or in a single lump sum death benefits award. The award should not only include medical bills associated with the fatal accident and funeral expenses, but also lost wages, since the worker is no longer living to earn money for his or her family.   Lost wages often are the most substantial part of death benefits award. However, the employer's workers' compensation insurance carrier may not make things easy for the family, so more extensive litigation may be necessary.
If you or someone you love has been injured in a Boston work accident, call for a free and confidential appointment at (617) 777-7777.
Additional Resources:
Woman killed in industrial mixer accident, February 5, 2016, CNN, By Staff Writers
More Blog Entries:
Elevator Mechanic Killed when Falling Down Shaft, Jan. 24, 2015, Boston Workers' Compensation Lawyer Blog