The United States Occupational Safety and Health Administration (OSHA) is responsible for investigating workplace accidents, especially ones in which a worker is killed on the job, and determining if an employer is in violation of workplace safety regulations. If the employer is deemed to have committed safety violations, OSHA can issues warnings, require corrective action, issue fines, or a combination of any or all of these things.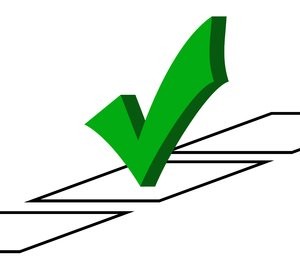 According to a recent news article from Canmua, OSHA issued fines to the major online merchant, Amazon, for alleged violation of workplace safety regulations. The agency issued a release alleging the company did not report at least 26 on-the-job injuries and illnesses at one location alone. This location happened to be in New Jersey.
The company has been the target of OSHA inspections that took place over a number of years after a series of fatal workplace accidents were reported. One of the accidents involved a worker who was operating a conveyor belt system to sort packages. The worker got stuck in the conveyor belt and was crushed to death. Another worker died in a similar accident the following year.
The recently completed investigation report noted a series of problems. With respect to the under reporting of injuries and illnesses, OSHA found that the company would use medical staff employed there to treat injured workers in a manner that was beyond the legal level of care they can provide based upon their current licenses and then did not report the injuries or illnesses.
With respect to specific dangers, the agency reported that the company did not provide proper safety equipment to many of its workers and also that machines were not properly guarded to prevent serious workplace injuries such as amputation.
Pursuant to the workers' compensation system in Boston and the Commonwealth of Massachusetts, if worker suffers an on-the-job injury that results in an amputation of a hand, foot, arm or leg, he or she is entitled to special payment for that injury in addition to what his or her normal workers' compensation award should be. This is a one-time award that is paid in a lump sum. There are special one time payments for certain other types of injures, such as loss of vision, loss of hearing, and scarring to the hands, neck, or face.
OSHA also reported violations in that workers were forced to work 10 hours or more in a single shift, with mandatory overtime, and this involved repeated bending at the waist for long periods of time that was resulting in back injury and other musculoskeletal problems.   While the fine of $7,000 may not seem like much for a company that reported $24.9 billion in revenue in the third quarter of 2015, the company says it does not agree with the OSHA report and pledges to contest the citations for worker safety violations. One reason for this response, besides the relatively small fine, is that OSHA is also requiring a series of changes to how the company operates, and complying with the mandatory changes might cost the company a much more significant amount of money.
If you or someone you love has been injured in a Boston work accident, call for a free and confidential appointment at (617) 777-7777.
Additional Resources:
OSHA slaps Amazon for not reporting job injuries, January 13, 2016, CANMUA
More Blog Entries:
Elevator Mechanic Killed when Falling Down Shaft, Jan. 24, 2015, Boston Workers' Compensation Lawyer Blog