A fire at a sewage treatment facility in Quincy resulted in five workers being hospitalized for smoke inhalation. According to a recent news article from ABC News Boston, the fire started deep underground in a system designed to reduce the odor of air being released into the local community.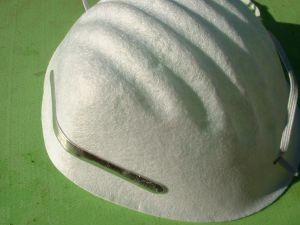 While authorities are not sure of the exact cause of the fire, one worker believed it may have involved an electrical issue with a fan they turned on in part of the odor control system known as an air scrubber.
When the fire started, after a part of the air scrubbing system exploded around 70 feet below street level, it sent flames up to the above ground portion of the sewage treatment plant. Firefighters spent hours battling this blaze and when they had finally suppressed the flames, they saw that there was a lot of smoke still coming from the structure — too much smoke for a fire that already been suppressed.
Firefighters soon realized that there was still a major fire burning in the lab 70 feet below the surface. There was no way to get down to the source of the fire quickly, because the water used to fight the above ground fire had seeped below the surface and blocked their path down. However, while the fire was still blazing long after the department had arrived on scene, officials say there is nothing to worry about, because it is mostly insulation that is burning and that the fire is contained in a shaft of the scrubbing system.
While, fortunately, it does not appear that anyone suffered serious burn injuries from the industrial fire, it has been reported that five workers were taken to a local Boston trauma center.  There has not been any update on the condition of these five workers who were injured on the job in Quincy.
Smoke inhalation is often a lot more serious than people would first think, and it has been responsible for many deaths, including some that occurred in the workplace. Statistically, smoke inhalation is the leading cause of death among victims of fires that occur indoors, and it can also occur in outdoor fires. There are a variety of ways smoke inhalation can cause serious injury to a worker. The head from the smoke can actually cause burn damage, and the chemicals in the smoke have been shown to cause the victim to become poisoned, and they can also cause the lungs to swell to the point where the victim cannot breathe.
Even though smoke inhalation can be fatal, getting treatment immediately can greatly increase a worker's chance of surviving the on-the-job accident. For this reason, it helps to know the symptoms of smoke inhalation injuries. If you have been exposed to smoke and are coughing, nauseous, or start vomiting, you should call 911 immediately.
If you or someone you love has been injured in a Boston work accident, call for a free and confidential appointment at (617) 777-7777.
Additional Resources:
Hazmat crew responds to fire involving chemicals in Quincy, January 26, 2016, ABC Boston, By News Desk
More Blog Entries:
Increased Fines for Employers Who Do Not Maintain Workers' Compensation Coverage, July 22, 2015