One of the more common scenarios that results in on-the-job injuries involves objects falling on an employee. In some cases, were are dealing with merchandise or supplies placed precariously on high shelves, and, in other cases, improperly installed shelves or retail fixtures have collapsed on workers causing serious injuries, including head trauma.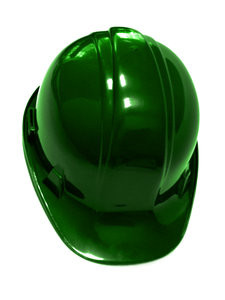 According to a recent report from the United States Occupational Safety and Health Administration (OSHA), a large furniture chain store in Danvers, Massachusetts is responsible for an employee being seriously injured when boxes full of patio furniture fell on him.
OHSA said in its report that multiple boxes of merchandise were stacked on very high shelves in an unstable position. Each box weighed more than 50 pounds. These boxes were all over the storeroom, and the storeroom was also filled with other boxes of merchandise to the point where it was difficult to walk through the room. There were also broken shipping pallets, plastic wrap, and other packing material on the floor in the storeroom.
While an assistant manager was in the storeroom, several of these heavy boxes of patio furniture fell off the high shelves and landed on him, causing a serious workplace injury requiring him to be hospitalized for an extended period of time.
In addition to this serious workplace accident that prompted OSHA to perform an investigation, OSHA also found that the storeroom condition exposed other employees to serious risk of broken bones or fractures, concussions, strains and sprains, and, in a worst case scenario, being trapped in the storeroom in the event of fire, because the emergency exit was inaccessible.
While an employee who suffers serious injury will likely be taken to the hospital, where medical records will be created and an incident report will be generated, too many employees who are injured on the job in Boston fail to report accidents to their employer.
For example, if an employee is in a cluttered storeroom and walks into a broken pallet on the floor, that employee may be in serious pain, but might decide to walk it off and get back to work without telling his or her supervisor. This same employee may have serious pain the next day and still do nothing. In a few weeks, when the pain hasn't stopped, employee may go to the doctor and find out he or she has a fracture that requires surgery. At this point employee may file a workers' compensation claim, but the employee may argue that it was not an on-the-job injury, because a report was never filed. For this reason, it is best to always report an injury and never turn down medical attention.
While some employees may fear they could lose their job for filing an injury report, this is illegal, as it a violation of Massachusetts labor laws, and employer could file a separate claim for any retaliation for an employee filing a workers' compensation claim.   However, these are complex issues, and you should speak with an attorney about the facts of your particular case.
If you are injured on the job in Massachusetts, call Jeffrey Glassman Injury Lawyers for a free and confidential consultation to discuss your workers' compensation claim: (617) 777-7777.
Additional Resources:
Falling boxes of patio furniture at Massachusetts Big Lots store strike employee, causing hospitalization Discount retailer faces $66K in OSHA fines for recurring hazards, October 6, 2015, OSHA Regional News Release
More Blog Entries:
OSHA Fines Welding Company in Connection with Deadly Boston Fire, October 15, 2014, Boston Workers' Compensation Lawyers Blog