In Flowell Elec. Ass'n v. Rhodes Pump, LLC, claimant was working on servicing a well when he and his employer raised the boom on a work truck within close proximity to some high voltage power lines. They told other workers that they had raised the boom near the power lines and these other workers brought some type of "cover ups" to protect the workers from the power lines. These cover ups were laid across 15 of the high voltage line.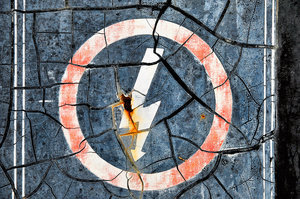 Despite the cover ups as precautions, claimant managed to come into contact with the high voltage lines and was seriously injured. He was working for his employer at the time of the accident and filed a claim for workers' compensation benefits. His claim for workers' compensation benefits was approved and he collected benefits but he also filed a negligence against a third party defendant who had its own workers involving in saying the job was safe and provided the covering material.
The case ultimately went to trial and a jury returned a verdict in favor of claimant awarding compensatory and punitive damages. Compensatory damages are designed to compensate a plaintiff for pain and suffering, medical bills, rehabilitation expenses, special damages and other damages that directly or indirectly stemmed for the negligent conduct.
Punitive damages are damages designed to punish the defendant for engaging in conduct that is not only negligent, but constitutes a willful or wanton disregard for the safety of others.
Following the verdict, defendant filed a motion against employer seeking indemnification. There was a claim than the workers' compensation exclusive remedy provision prevented a civil personal injury action from being filed in the first. If you are injured on the job, you should speak a worker's compensation attorney in Boston about the possibility of filing a civil personal injury lawsuit in addition to filling your workers' compensation claim. This is something that can be in certain types of cases where there is a third-party (not your employer) who is also at least in part responsible for an on the job accident.
A typical example of an on the job injury involving a negligent third party is a work-related car accident.   If you are asked to drive as part of your employment and are in accident that is not your fault, you can file a workers' compensation claim against your employer and also file a personal injury car accident claim against the at-fault driver. However, the facts in every case are different, so you should speak with your attorney to see if this applies to your particular situation.   If this happens and you are able to recover workers' compensation from your employer and also recover in a civil personal injury lawsuit for a third party defendant, you will have to reimburse your employer's workers' compensation insurance provider for any benefits you were paid up to the amount of verdict or settlement to prevent double recovery.
In Flowell, the court of appeals ultimately found that the workers' compensation act's exclusive remedy did not precluded liability in this particular case.
If you are injured on the job in Massachusetts, call Jeffrey Glassman Injury Lawyers for a free and confidential consultation to discuss your workers' compensation claim: (617) 777-7777.
Flowell Elec. Ass'n v. Rhodes Pump, LLC, September 25, 2015, Supreme Court of Utah
More Blog Entries:
OSHA Fines Welding Company in Connection with Deadly Boston Fire, October 15, 2014, Boston Workers' Compensation Lawyers Blog