In Contra Costa County v. Workers' Comp. Appeals Bd., a workers' compensation benefits appeal from the Court of Appeal of the State of California, claimant was working as a medical technician when she sustained cumulative industrial injuries to her neck and one shoulder. Her on-the-job injuries required several surgeries and left her with permanent scarring.   When claimant was injured, she was 49 years old and had worked for her employer for around eight years prior to becoming disabled.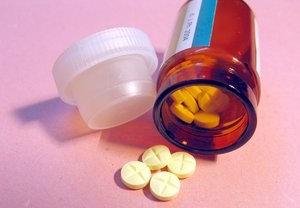 Legal records also indicate claimant had a bachelor's degree and a felony conviction on her record for possession and sale of methamphetamine.   The workers' compensation board determined claimant was disabled and assigned a disability rating of 79 percent. Her disability on the permanent disability rating schedule was 59 percent. Claimant rejected her rate claimant her future disability would result in further loss of earnings in an amount that would exceed the current rating. She also claimed that due to the nature of her injury, she was not likely to be a good candidate for rehabilitation.
She challenged the scheduled rating, and the court of appeal ultimately decided the commission was correct in setting her disability rate. As our Boston workers' compensation benefits attorney can explain, the entire process of applying for disability benefits and being provided with a disability rating can be a very complicated undertaking. The employer's insurance company will often have testimony and reports from various doctors who do not think claimant is disabled at all. Even though these reports will likely be very different from doctors who actually treated a claimant, insurance companies hire these doctors. While their opinion and professional judgment is supposed to be entirely independent and not reflective of who paid them, it is often the case that if they want to be hired again for future consultations and expert opinions, they will have an opinion that benefits the workers' compensation insurance company.
It should be noted that even if your employer is fully on your side and wants you to get full benefits, his or her workers' compensation insurance company might be in the driver's seat with respect to whether a claim gets honored. As you can imagine, many insurance companies are much more concerned with meeting quarterly profits expectations than they are about the wellbeing of an individual claimant.
There is also the issue involving rehabilitation discussed in this case. In order to apply for disability benefits, the injury or illness must be work-related and must cause an absence from work for more than five days to claim lost wages. However, some injuries are temporary and some permanent. Even permanent injuries can get better, and a worker will have a greater residual functioning capacity; if this occurs, benefits may be reduced in the future.   On the other hand, some injuries will probably never get better, despite the amount of rehabilitation or physical therapy, and, if this is the case, the commission can accept the fact that there is nothing a patient can do to heal.
If you are injured on the job in Massachusetts, call Jeffrey Glassman Injury Lawyers for a free and confidential consultation to discuss your workers' compensation claim: (617) 777-7777.
Contra Costa County v. Workers' Comp. Appeals Bd., September 24, 2015, In the Court of Appeal of the State of California First Appellate District
More Blog Entries:
OSHA Fines Welding Company in Connection with Deadly Boston Fire, October 15, 2014, Boston Workers' Compensation Lawyers Blog