A conveyor belt injury at a commercial bakery last year has resulted in a $140,000 fine from the Occupational Safety & Health Administration (OSHA) to a bakery.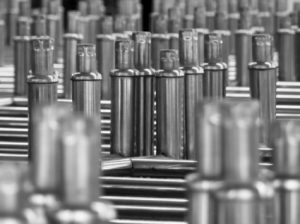 According to reports, it was a simple task the resulted in an unnecessary injury. She was reportedly cleaning a conveyor belt and roller in December 2015 when her hand suddenly got caught between the belt and the roller and the machine began to pull her hand. She suffered numerous broken bones in her arm and hand, but thankfully did not have to endure an amputation.
A local OSHA office investigation revealed the company was in violation of the standard hazardous energy control guidelines. Specifically, the machine had not been turned off and locked out of its power source before starting the cleaning. But this wasn't the worker's failing. As it turned out, they had not been trained on how to do so.
The resulting injury and hazards were preventable. 
What's more, this incident was reportedly indicative of a greater pattern at this particular facility. OSHA had cited this same bakery, located in the Buffalo, NY region, for failure to initiate training on lockout and other similar procedures over the course of the last five years. In fact, there were two other incidents earlier that same year – one in which a worker suffered a first-degree burn and another in which a worker suffered a finger injury.
A spokesman for OSHA said the bakery must come into compliance for proper training and use of safeguards or else these kinds of incidents are inevitably going to keep happening.
The latest inspection following this worker nearly losing an arm on a conveyor belt resulted in citation for two repeat violations of workplace safety standards. The parent company, Wegmans Food Markets, Inc., is an 89-store chain that has some stores in Massachusetts as well.
As our Boston workers' compensation lawyers well know, conveyors can pose a serious risk of injury if they aren't properly used and if workers aren't properly trained. Conveyors are used to take materials from one point to another. The potential risk of injury depends on the type of conveyor (horizontal, vertical, at an angle or around curves), the type of material that is being transported, where the conveyor is located and how close it is to the workers.
Most conveyor-related injuries occur when the body part of a worker gets caught in one of the shear points or nip points. This usually occurs when:
Maintaining or cleaning the conveyor – particularly if it's still running.
Reaching into a nip point to take out debris or material that is jammed.
Clothing or a cleaning cloth get stuck in the conveyor and pulls in fingers or hands.
Although the specific conveyor hazards vary depending on the various factors, each facility should establish clear lockout/ tagout procedure and that all workers are properly trained on it. Nip-and-shear points need to be safely guarded and side guards can help to prevent contact with certain power components. Pre-start-up signals, hazard awareness devices, keeping conveyors at a distance from other workers and other warning signs can help cut down on the potential for danger.
If you or someone you love has been injured a Boston work accident, call for a free and confidential appointment at (617) 777-7777.
Additional Resources:
Wegmans facing $140k fine after workplace injury, June 20, 2016, By Todd Clausen, Democrat & Chronicle
More Blog Entries:
Plymouth Worker Suffers Electrical Injury, July 6, 2016, Boston Worker Injury Lawyer Blog