Excel Inc. was recently issued nearly $250,000 in proposed fines for violating federal laws regarding the protection of employees. The Occupational Safety and Health Administration (OSHA) is continuing its effort to keep workers across the nation safe. The recent violations were issued to the company's Eastern Distribution Center III, a work site owned by Hershey Co. In correlation with these citations, SHS Staffing Solutions has been issued a $5,000 fine for staffing issues. Allegedly, OSHA inspected the work site after receiving a complaint from the National Guestworker Alliance. The complaint voiced concerns regarding abuses of the J-1 visa program and that workers were forced to work within unsafe work conditions and were exploited.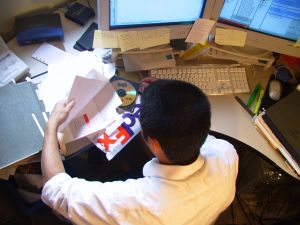 It's important in all states of all industries to make sure that resident workers as well we visa workers are provided with safe work conditions and are protected from known dangers. This includes helping to protect those employees from work-related accidents in Boston as well. The Hershey work site allegedly hired foreign students to work handling the company's candies. The company employs more than 40,000 workers and has more than 500 work sites across the country. It has been cited for failing to keep records regarding work-related injuries and illnesses for these workers. Both the staffing company and Excel Inc. were cited for mistreating and for failing to protect foreign workers. These workers were all employed with the proper work visas.
Our Massachusetts workers' compensation lawyers understand that the company was given six violations for not properly recording work-related injuries and illnesses. More specifically, they were fined for neglecting to report these incidents for four years. It was also fined for failing to keep these records accurate and for implementing an effective hearing conservation program. Keeping accurate records is one of the best ways that employers can help to prevent future work-related accidents. With proper records, one can determine likely dangers and ways to prevent them.
"Nothing useful can be learned from an unrecorded injury," said Secretary Dr. David Michaels, an assistant with OSHA.
Michaels goes on to say that accurate reports and recording systems help to provide important information to employees and employers about what causes work-related accidents as well as useful information regarding ways to help prevent these accidents.
According to federal law, employers are required to keep this kind of information, regardless of industry. It is also required of employers to keep accurate and complete records because, without them, it would be tougher to prevent even more accidents and injuries from happening.
The staffing company was cited for not properly training its employees with the lockout/tagout of energy sources.
To make matters even worse for these companies, the Labor Department's Wage and Hour Division of the Fair Labor Standards Act is looking into the work performed by the sponsored students. Allegedly, documents regarding these workers were deliberately kept hidden investigators.

The Boston workers' compensation lawyers at Jeffrey Glassman Injury Lawyers are dedicated to fighting for the rights of injured employees in Boston, Norwood, Quincy, Taunton and elsewhere throughout the Greater Boston Area. If you or someone close to you has been injured or killed in a work-related accident, call for a free and confidential appointment at (617) 777-7777.
More Blog Entries:
Boston Work Accidents Involving Teens Jump During Summer , Massachusetts Workers Compensation Lawyers Blog, February 13, 2012