Employers, listen up! The Occupational Safety and Health Administration (OSHA) recently made an announcement saying that it would be extending its temporary enforcement measures for the residential construction industry. The extension will be for another six months. Now, these measures will be extending through September. Included in these enforcement measures are extended abatement dates, free on-site compliance assistance, increased outreach, penalty reductions and measures to ensure consistency. OSHA has chosen to extend this measure to further help to reduce the risks of work-related fall accidents in Boston and elsewhere. As a matter of fact, falls are the leading cause of work-related fatalities among those working in the construction industry.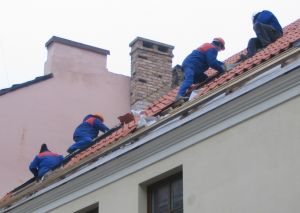 In the last year, the administration has worked with the construction industry to help to reduce these risks and to help better protect employees nationwide. Through this time, OSHA has been working diligently to help ensure that employers understand the new compliance and know how to correctly comply with the new directive.
Our Massachusetts workers compensation lawyers would like to remind workers that they have rights as employees in the United States. Within these rights is the right to be protected from known dangers on the work site. Employers are required by federal law to offer employees with safe and hazard-free work places. When dangers and hazards are not addressed by employers, serious injury can result. If this has happened to you or a loved one, it is important for you to contact an experienced attorney to help you to fight for your rights.
With the new measure, employers are required to ensure that employees within the residential construction industry are protected by conventional fall protection. This applies to employees who work six feet or more above a lower level.
Conventional Fall Protection Includes:
-Safety Net Systems
-Guardrail Systems
-Personal Fall Arrest Systems
According to the Bureau of Labor Statistics (BLS), there were nearly 620 workers in the U.S. who were killed in fall-related work accidents. Construction-related injuries continue to be some of the most common work-related accidents.
Falls are some of the most costly accidents, too. Roofers' falls from elevations typically cost more than $100,000 per incident. Carpenters see an average cost of more than $95,000. These are costs that can be covered by your employers if they fail to protect you from known dangers. A majority of these accidents can be prevented with the few safety measures listed above. Fall protection is some of the most beneficial protection that should be offered to a worker in the residential construction industry.
"Our Compliance Safety and Health Officers (CSHOs) and Area Directors are demonstrating to the industry that OSHA is taking a common-sense approach when enforcing the new requirements," said David Michaels, PhD, MPH, who works closely with OSHA to help ensure the safety of employees.

Jeffrey Glassman Injury Lawyers LLC is a group of experienced and knowledgeable workers' compensation lawyers dedicated to fighting for the rights of employees who have been injured on the job in Boston and elsewhere in Massachusetts. Call (617) 777-7777 to schedule a free consultation.
More Blog Entries:
Company Fined for Failing to Reduce Risks of Work Accidents in New England , Massachusetts Workers Compensation Lawyers Blog, February 9, 2012