Recently, UPS announced that 21 of its drivers from the state of Massachusetts are now among the 1,235 being inducted into the Circle of Honor. This honorary organization recognizes UPS drivers who have had no traffic accidents in Massachusetts and elsewhere during their 25 or more years behind the wheel with the company, according to Market Watch.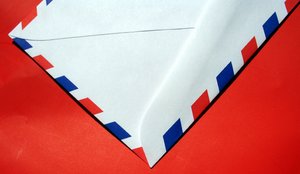 Altogether, the state of Massachusetts has nearly 75 active Circle of Honor drivers working for the company. These safe drivers have a combined time of nearly 2,040 years of safe, accident-free driving experience with the company. Henry Slazenik from Danvers is the state's senior safe driver. He has nearly 40 years of company driving experience with absolutely no accidents. Currently, there are more than 1,880 UPS drivers in the state of Massachusetts.
Our Boston workers' compensation attorneys understand that traffic accidents are in fact the No. 1 cause of on-the-job fatalities. In 2009, there were 1,795 fatalities resulting from these work-related accidents, according to the U.S. Bureau of Labor Statistics. According to the preliminary statistics for 2010, there were 1,766 who died in these kinds of work-related accidents. Yes, there was a decrease in the number of these kinds of work-related fatalities from 2009 to 2010, but transportation accidents were still the number one cause of on-the-job fatalities for both years.
Across the world, there are more than 5,840 UPS drivers currently employed with the company who are in the Circle of Honor. Of all of these drivers, there are more than 161,745 years and nearly 5.5 billion miles of accident-free driving. That's enough miles to circle the earth more than 210,000 times.
The recent additions to the Circle of Honor illustrate the largest increase in a single year since the company first launched. UPS is thrilled to employ such safe drivers and says its safety program and training can be credited for this achievement.
Richard Moore, the UPS president of the Northeast District, said that for these drivers to go as long as they have without a crash is a testament not only to the training they receive, but the pride they take in their work.
The company invested nearly $200 million in 2011 alone on training for these drivers. This training was formed by the company. They call it "Space and Visibility." All of its drivers are taught a number of safe driving methods from the day that they're hired. That training never ends.
This kind of thorough training that leads to these success stories should be inspiration to companies nationwide. UPS is doing exactly what is required of them. It's taking all of the precautionary steps to help to decrease the risks of work-related accidents for its employees, even for the employees who face some of the most serious risks on our roadways — traffic accidents.

The Boston workers' compensation lawyers at Jeffrey Glassman Injury Lawyers are dedicated to fighting for the rights of injured employees throughout the state of Massachusetts. If you, a coworker or a family member has suffered a work injury and would like to file a disability claim, call for a free and confidential appointment at (617) 777-7777.
More Blog Entries:
Employers Urged to Enact Cell Phone Policy to Help Reduce Risks of Traffic-Related Work Accident in Boston, Massachusetts Workers Compensation Lawyers Blog, January 14, 2012
Winter Increases Risks for Weather-Related Work Accidents in Massachusetts, Massachusetts Workers Compensation Lawyers Blog, January 11, 2012