Vandenberg v. Dept. of Health & Social Services, a case from the Supreme Court of the State of Alaska, involved a nurse who suffered a permanent partial disability in a work-related injury.  Claimant injured her right shoulder as she was reaching for a laptop computer and bag of some sort while working for the department of health for the state of Alaska.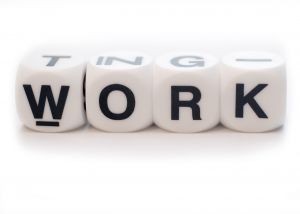 After her shoulder injury, she missed over three months of work and then applied for what are known as reemployment benefits with her employer.  As part of this process, she was required to undergo a physical examination and evaluation.  At this evaluation, the staff doctor determined she had suffered a four percent total person disability.  This is a four percent disability after she had already completed surgery and occupational therapy.
The doctor determined that she could either become reemployed or she would be able to receive job dislocation benefits if the commission agreed. A rehabilitation specialist reviewed the requirements of her job at the time of her shoulder injury, and also reviewed the requirements of the jobs in her past work history.
There was only a single job in her resume that the court of appeals felt was relevant to this case, and that was when claimant worked as a health surveyor at a state government office for nearly four of the past ten years prior to her suffering a workplace accident. This job required her to lift 50 pounds on a regular basis, and there was no way to make any reasonable accommodations for a person with a disability and still completely perform the job as needed for the state health system.
The employment specialist made a determination that there was not a single job in the state's occupational titles dictionary that was substantially similar to this past job in terms of requirements.  One of the reasons for the lifting requirement at this job was because she was required to carry a heavy government laptop computer and stacks of patient files on frequent airplane trips.  She was required to carry on this luggage as opposed to checking her bags, due the requirements of the Federal Health Insurance Portability and Accountability Act (HIPAA) privacy requirements.
It was then determined that while claimant could not work as nurse, or at this past job, she could work as a health care facility inspector, and the counselor made a recommendation that claimant should be eligible for reemployment benefits.   Her doctor, however, did not believe she was able to work as this healthcare facilities inspector and told this to the occupational specialist, who just simply denied her request for rehabilitation benefits.
At this point, she appealed to the state commission, but they agreed with the lower hearing board ruling.  She then filed an appeal, and, on appeal, the court of appeals concluded that the claimant was not able to go back to work due to her injuries and was therefore entitled to workers' compensation benefits. As a result, the case was reversed and remanded for further proceedings consistent with their opinion.
If you or someone you love has been injured a Boston work accident, call for a free and confidential appointment at (617) 777-7777.
Additional Resources:
Vandenberg v. Dept. of Health & Social Services, April 8, 2016, Alaska Supreme Court
More Blog Entries:
Scope of Employment in Workers' Compensation Cases, March 29, 2016, Boston Workers' Compensation Lawyer Blog