Hartzell v. Palmetto Collision is a workers' compensation appeal that was decided by the South Carolina Supreme Court. In Hartzell, a 50-year-old claimant was working as as a paint technician at an auto body shop in the beginning of 2009 when he suffered an on-the-job injury.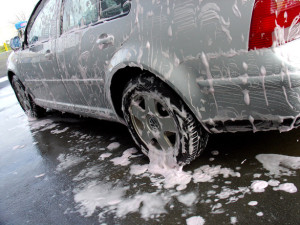 Claimant was moving rims, tires, and heavy equipment in his paint shop when he hurt his lower back.  He started feeling the pain late in the day, and it got worse that night.  The following day he was very sore and in more pain.  According to his testimony at the hearing, he told his employer the next day that that he was very sore and likely hurt himself the day before at work.  His employer told him to go to the emergency room if he had back pain, but claimant decided not to seek any medical attention.
It should be noted that it is best never to decline medical attention when offered following a workplace injury or work-related illness. If you are injured on the job, you should always make sure to report the incident to your supervisor, so that a report is generated, and seek prompt medical attention.  This will make sure that a hospital record or other medical record is created, and this will be of significant help to your Boston workers' compensation attorney in helping you to obtain a full and appropriate financial compensation for your loss due to an on-the-job accident or work-related illness.
Business was going slow the following month, and he ended up leaving his job.  He said he mentioned his back pain to his employer in the last few weeks of his employment, but he did not make any actual claim for workers' compensation.
The next week, claimant filed a claim for workers' compensation, but his former employer denied his application for benefits on grounds that he did not properly notify his employer at the time of his injury, as required under the workers' compensation statutes.
At the hearing, claimant's employer was asked if he remembered the conversation where claimant told him about how he injured his back the day following the accident.  While employer did not go so far as to outright deny the conversation, he did claim that it did not ring any bells. His employer also testified that claimant had never mentioned his back at any time after the day of the incident.
The commissioner determined that claimant did in fact timely notify his employer of the injury, and it was an on-the-job injury, which qualified for workers' compensation. He was granted his requested award of benefits, and employer appealed this decision by the workers' compensation commission.
On appeal, the intermediary court of appeals ruled that employer did not have the requisite notice as required by the statute. At this point, claimant appealed to the state supreme court, and, on this final appeal, the court concluded that intermediary appellate court had erred as a matter of law when it reversed the original finding.  For this reason, the court reversed and remanded the case.
If you or someone you love has been injured a Boston work accident, call for a free and confidential appointment at (617) 777-7777.
Additional Resources:
Hartzell v. Palmetto Collision, April 13, 2016, Supreme Court of South Carolina
More Blog Entries:
Scope of Employment in Workers' Compensation Cases, March 29, 2016, Boston Workers' Compensation Lawyer Blog