State and local agencies have been looking into the company that was handling a construction project where to two Boston workers were killed when they drowned in a trench after a water main ruptured.  In that on-the-job accident, the trench in which the two men were standing and the entire street quickly filled with water after a main broke, and there was nothing anyone could do to save the two men.  What was supposed to be a rescue effort quickly became a recovery operation as firefighters worked for hours into the night to recover the bodies of the two deceased workers.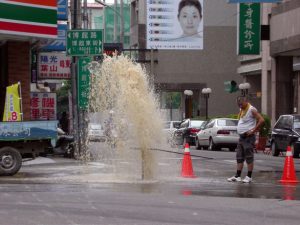 According to a recent news article from the Boston Globe, a great deal of information is coming to light about that construction site that has people asking questions.  One piece of information that came to light was that the City of Boston had allegedly told the construction company that it would not be granted any new work permits for jobs in the city until it made some major changes as to the way they do business.One of the problems alleged was that the company had fallen very far behind in its paperwork.  By not completing the required paperwork, this meant that inspections were being delayed, since the inspectors require the applicants to complete all of the required paperwork and for it to be turned in at the proper time.
However, the company had turned in a request for an emergency permit for the job that eventually resulted in the death of two employees, and that was the last permit the company would be granted before being warned by the city.
As the United States Occupational Safety and Health Administration (OSHA) is conducting a full investigation, which is required after a fatal workplace accident, they have learned that the company was not using a shoring box to prevent a cave-in.  If you have ever walked past a construction site where a trench is being dug, you might notice two large slabs of concrete attached to a metal frame.  This is a shoring box designed to prevent the trench from collapsing.  However, it should be noted that it has not been conclusively established that, had a shoring box been used, the workers would have survived the flooding.
In addition to this allegation, the company was already facing fines from OSHA and was being sued. Neighbors had also made frequent complaints about the horrible odor emanating from one of the company's lots in Boston's Hyde Park area.
One thing to keep in mind with speaking with your experienced Boston workers' compensation attorney is that there is no need to prove any fault on behalf of the employer to collect workers' compensation benefits.  This is because we have a no fault workers' compensation system in the Commonwealth.  All that it is necessary to establish is that you are an employee as defined by the Workers' Compensation Act, and that you were injured while on the job or suffered from a work-related illness.  The best thing you can do to prove that your injury was work related is to make sure to report it to your employer as soon as possible, so that an incident report is generated.
If you or someone you love has been injured a Boston work accident, call for a free and confidential appointment at (617) 777-7777.
Additional Resources:
New questions about company involved in fatal trench collapse, October 28, 2016, By Nestor Ramos and Kay Lazar, Boston Globe
More Blog Entries:
Parr v. Breeden – Supervisor Co-Workers Not Liable Under Workers' Comp Exclusive Remedy, July 3, 2016, Boston Work Accident Lawyer Blog