Truck drivers will have to soon undergo more rigorous health exams to be able to keep their commercial trucking licenses. According to Ray LaHood with the U.S. Department of Transportation (USDOT), medical examiners will have to be better trained, certified and tested when conducting physical examinations on truck driving employees.
Under the new final rule, from the Federal Motor Carrier Safety Administration (FMCSA), a national online database will also be created to keep track of the medical professionals who complete this training and certification process. Those who fail to complete the process will be deleted from the system. This new rule is aiming to keep our roadways safe and keep our trucking employees out of a work-related traffic accident in Methuen and elsewhere.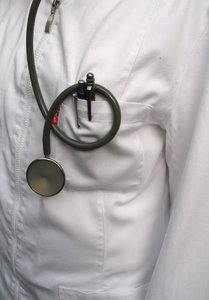 "This new rule will ensure that healthcare professionals conducting exams keep in mind all of the demands required to operate large trucks and passenger buses safely," said LaHood.
Our Methuen workers' compensation attorneys understand that truck and bus drivers have some very risky jobs. You may not think that driving a motor vehicle is very dangerous, but when you think about the rigorous work conditions that these workers endure, you'd change your mind. With more requirements from our healthcare professionals, we can help to ensure that these drivers are better taken care of and better monitored.
The database, the National Registry of Certified Medical Examiners, is a part of the FMCSA's commitment to bettering the oversight of these workers and to help prevent work-related traffic accidents. All of this is to ultimately reduce the number of injuries and fatalities from these accidents. The new database is built off of the National Transportation Safety Board's (NTSB) recommendations for comprehensive training for medical professionals who are in charge of medical certificates for these drivers.
In a month, the FMCSA will be posting its training and testing standards on its website. During this time, medical examiners, employers, drivers, law enforcement officers and members of the public will be able to review these standards and will be able to sign up for updates on the new rule.
In just a few years, all medical examiners conducting exams on truckers will be required to be listed in the database. Truck and bus drivers will also be required to get an examination at least once every two years from one of these qualified medical examiners. Failing to complete an examination can result in a loss of a commercial driver's license.
Healthcare professionals who are looking to be a certified examiner can start registering on the Registry later this summer.

If you, someone you work with or a family member has been hurt in a work-related traffic accident, contact the Boston workers' compensation attorneys at Jeffrey Glassman Injury Lawyers. We are a law firm that is dedicated to fighting for the rights of injured workers in Natick, Boston, Foxborough and elsewhere throughout the Greater Boston Area. Call today to set up a free and confidential appointment to discuss your case. Call us at (617) 777-7777.
More Blog Entries:
Risks for Distracted Driving Car Accidents in Boston and Elsewhere: Companies Weigh In, Massachusetts Workers Compensation Lawyers Blog, April 25, 2012