After a fire-related work accident in New England, a local company faces nearly $150,000 in fines.
The accident happened at New England Wood Pellet LLC, where safety officials allege a number of repeat violations and serious health violations. The fire occurred at the plant back in October of 2011, according to the Occupational Safety and Health Administration (OSHA).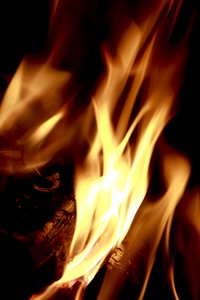 The fire spread its way through a number of conveying systems and on to a pellet cooler and a dust collector. It sparked a number of flash fires as well. Shortly after that, a number of explosions took place in an exhaust muffler and in the dust collector. Those explosions sent a number of fireballs out of the building, which experts believe caused two additional fires in nearby silos.
Our Boston workers' compensation lawyers understand that the employer was reprimanded for failing to take the appropriate precautions to minimize the risks for accidents. An OSHA investigation determined that these deadly hazards should have been recognized by the employer. Rosemarie Ohar, and OSHA area director, says that the company and the workers are lucky that no one was killed in this accident.
Following an inspection by OSHA, a number of explosion and fire hazards were located and the company was noted for failing to provide protective devices for employees. Inspectors also noticed a number of safety measures missing, including effective explosion protection for dust collection ducts as well as systems to eliminate fires and embers from spreading throughout the facility. They were also cited for using unapproved electrical equipment to vacuum combustible dust.
Because of these observations, the company was faced with roughly $140,000. These citations were repeat violations, meaning that the company was cited for these dangers before within the last five years. OSHA noted these citations the first time back in 2008.
The company was also handed nearly $10,000 for failing to clear a buildup of combustible dust that had gathered on equipment and various surfaces throughout the facility. Experts believe that this mess contributing to the expansion of the 2011 fire. This was a serious violation, meaning that there was substantial probability that a serious, if not fatal, accident would have resulted and the employer should have known about it and should have made the corrections to eliminate it.

Jeffrey Glassman Injury Lawyers LLC is a group of experienced and knowledgeable workers' compensation attorneys who are dedicated to fighting for the rights of employees who have been injured at work in Boston and elsewhere throughout the state of Massachusetts. Call (617) 777-7777 to schedule a free and confidential consultation.
More Blog Entries:
Out of State Medical Treatment in Boston Workers' Compensation Discussed by the Court in Schatz v. Interfaith, Massachusetts Workers Compensation Lawyers Blog, April 22, 2012

New England Work Accidents Likely for Bath Iron Works Employees, Massachusetts Workers Compensation Lawyers Blog, April 15, 2012