Three teenagers in the state died as a result of work-related injuries in Massachusetts from 2004 to 2008. According to the Commonwealth of Massachusetts, there were nearly 4,020 teen workers who were sent to emergency rooms statewide because of work-related accidents during that same time period. That means that there were three teenage workers injured for every 100 full-time equivalents. Nearly 1,000 workers under the age of 18 in the state filed workers' compensation claims because of work-related accidents that resulted in at least five days out of work.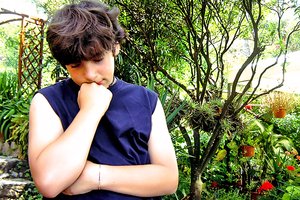 In 2009, about 20 percent of middle school students in the state reported working for pay, other than yard work or babysitting. Massachusetts Child Labor Laws prohibit most work for teens under age 14.
Our Woburn workers compensation lawyers understand that working is part of everyday life for many teens in the state. Nationwide, about 80 percent of teenagers are employed at some point throughout their high school days. In 2009, about 20 percent of 15- to 17-year-olds in the state of Massachusetts were employed at any given moment. Even with the struggling economy and fewer teens working now than in past years, we still rely on these young workers in many of our industries. We need to continue to help these young workers get a jump start. It's important for us to keep an eye on their on-the-job safety and do our best to provide them with basic health and safety skills that will help to protect them through their working careers.

2009 Teen Stats — Work-Related Injuries in Massachusetts:
-Most work-related injuries that occurred to teens happened to 17-year-olds.
-Male teen workers have higher rates of injury than female teen workers.
-Hispanic teen workers have a higher rate of injury than non-Hispanic teen workers.
-Open wounds, including cuts, were the most common kind of injury to teen workers that resulted in an emergency department visit. Open wounds accounted for nearly 50 percent of all visits.
-Sprains were the most common injuries for which workers' compensation lost time claims were filed. Sprains accounted for about 40 percent.
-The largest number of non-fatal injuries to young workers under age 18 happened in restaurants, accounting for nearly 30 percent of these injuries.
Before sending your teens out to earn their own, make sure they're aware of their rights. Make sure they know what to do if they observe an on-the-job danger. Talk to them about what is expected of them on the job and what they should expect from their employer. Don't send your teen out there with little knowledge on what's expected in the work world. Make sure they're knowledgeable, confident and ready to work. With summer approaching, this is more important than ever!

The Massachusetts workers' compensation lawyers at Jeffrey Glassman Injury Lawyers are dedicated to fighting for the rights of injured teen workers in Boston, Quincy, Braintree and elsewhere throughout the state of Massachusetts. If you or the teenage worker in your life has been injured in a work-related accident and would like to file a disability claim, call today to set up a free and confidential appointment at (617) 777-7777.
More Blog Entries:
Boston Recruits Teens, But Risks for Work-Related Accidents Could Increase, Massachusetts Workers Compensation Lawyers Blog, March 5, 2012
Boston Work Accidents Involving Teens Jump During Summer, Massachusetts Workers Compensation Lawyers Blog, February 13, 2012