A recent two-day blackout in Back Bay not only left local businesses fearing their losses, but it also left NStar employees with some dangerous work conditions. According to NStar spokeswoman Caroline Pretyman, the company experienced mechanical failure to one of its transformers. More than 20,000 business and residential customers were left without power, according to the Boston Globe.
In addition to the outages that the mechanical failure caused, the company planned to shut off power to nearly 10,000 additional customers to help the power company's employees to change customers "from a temporary connection to the company's permanent underground network." Power restoration and other duties carried out by these utility workers can place them at some serious risks for on-the-job injuries in Massachusetts.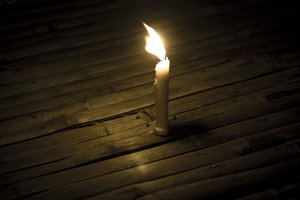 These employees must be thoroughly trained to help minimize the risks associated with their job and with the dangers presented by electricity, working outdoors, working at height and other environmental risks. Employers and company owners are required to make sure that every employee has received adequate training for the job. Procedures need to be laid out and practiced so that everyone involved can be ready for disasters, like the recent Back Bay blackout.
Our Massachusetts workers compensation lawyers understand that in addition to training, these employees need to be provided with the necessary personal protection equipment (PPE). This PPE is actually recommended for all kinds of recovery tasks, responses and operations. It is recommended by the Occupational Safety and Health Administration (OSHA) that these workers are provided with the following:
-A hard hat (with an appropriate ANSI rating for exposure to high voltage) to help protect them from overhead impact and electrical hazards.
-Eye protection that includes side shields.
-Hand protection (appropriately rated and tested electrician's gloves).
-ANSI-approved protective footwear.
-Respiratory protection as necessary.
-Footwear with dielectric properties for outsole, insole and toe cap.
-Non-conductive clothing.
-Personal fall arrest system including anchor points, anchorages, connectors, lifelines, lanyards, harnesses, anchor points and anchorages.
Employees should always remember that lines could in fact be energized, despite an outage. It happens. Whenever you're working with electricity, assume that lines are active. Workers are also urged to use live-line tools that are up-to-date in their certification, that pass visual inspection and that are properly rated. Lastly, workers dealing with electric sources in the air and from power lines need to be using the proper fall-arrest, travel-restricting or work-positioning equipment. This is required for all workers who are working more than 4 feet above the ground. Regardless of what duties may be on the agenda, it's important to keep employees well-trained and completely protected.
"But we had never…jump-started a grid off of another grid. We were learning, to some degrees, as we went along,' said Thomas May, top official of NStar.
From 2003 to 2007, there were nearly 15,000 workers who were injured and had to take time off of work in the U.S. because of electricity-related accidents. These kinds of accidents were in fact the 7th leading cause of death among workers during this time.

The New England workers' compensation lawyers at Jeffrey Glassman Injury Lawyers are dedicated to fighting for the rights of injured employees throughout Massachusetts. If you, a coworker or someone in your family has been injured a work accident and would like to file a disability claim, call today to schedule a free and confidential appointment to discuss your rights, Call (617) 777-7777.
Additional Resources:
NStar says it won't pay for lost business or wages, by Brian MacQuarrie and Brian R. Ballou, Boston Globe
More Blog Entries:
Teens at Risk for Work-Related Injuries in Boston and Elsewhere, Massachusetts Workers Compensation Lawyers Blog, March 15, 2012
Boston Electricity Work Accidents a Major Risk, Massachusetts Workers Compensation Lawyers Blog, February 17, 2012