Recently, federal administrators issued a long-awaited rule that is intended to reduce workers' exposure to respirable crystalline silica. Codified in 29 CFR, sections 1910, 1915 and 1926, the new regulations go into effect his year and are intended to drastically slash the amount of silica dust to which companies may expose workers. Additionally, a number of preventative measures will become mandatory.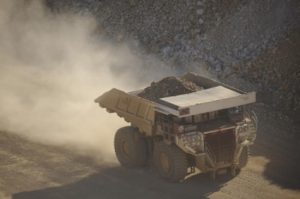 The goal of the final rule is to slash the risk of lung cancer, silicosis, chronic obstructive pulmonary disease and kidney disease – all a risk to U.S. workers who are exposed to silica.
The construction industry has pushed back on these efforts for years – most recently with a study from the Construction Industry Safety Coalition (CISC) opining compliance with the Occupational Safety & Health Administration (OSHA)'s final rule would cost the U.S. construction industry approximately $5 billion a year – almost $4.5 billion more annually than OSHA estimated. However, this change was a long time coming, according to work safety advocates. That's because silica dust has been known for more than 80 years to be deadly.
U.S. Labor Secretary Thomas Perez did not mince words: "This rule will save lives."  Continue reading