Recently, federal administrators issued a long-awaited rule that is intended to reduce workers' exposure to respirable crystalline silica. Codified in 29 CFR, sections 1910, 1915 and 1926, the new regulations go into effect his year and are intended to drastically slash the amount of silica dust to which companies may expose workers. Additionally, a number of preventative measures will become mandatory.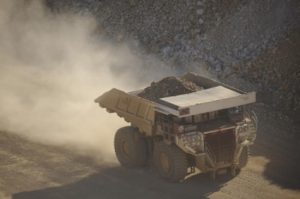 The goal of the final rule is to slash the risk of lung cancer, silicosis, chronic obstructive pulmonary disease and kidney disease – all a risk to U.S. workers who are exposed to silica.
The construction industry has pushed back on these efforts for years – most recently with a study from the Construction Industry Safety Coalition (CISC) opining compliance with the Occupational Safety & Health Administration (OSHA)'s final rule would cost the U.S. construction industry approximately $5 billion a year – almost $4.5 billion more annually than OSHA estimated. However, this change was a long time coming, according to work safety advocates. That's because silica dust has been known for more than 80 years to be deadly.
U.S. Labor Secretary Thomas Perez did not mince words: "This rule will save lives." 
Workers deserve to earn a living without putting themselves at great risk of imperiling their long-term health.
OSHA reports the negotiation process with "industry stakeholders" (aka – the construction industry) took decades. In all that time, workers (those in construction especially) have been placed at risk for developing deadly diseases while those heading the industries debated whether it was worth it to them to cooperate.
OSHA figures that by the time the final rule becomes 100 percent in-effect, it's going to save conservatively 600 lives a year. It will also prevent more than 900 new cases of silicosis.
For those who may not be familiar, silicosis is an incurable and progressive disease. The American Lung Association reports it is caused by breathing in silica, which is a mineral found in rock, sand and other materials. Those who work in foundries, glass manufacturing and mining may be the most directly affected. However, it could also include those who worked with or in:
Pottery products;
Refractory products;
Landscaping;
Ready-mix concrete;
Cut stone and stone products;
Dental labs;
Jewelry production;
Painting products;
Concrete products;
Asphalt products;
Railroads.
Symptoms can appear anywhere from a few weeks to many years after one is exposed to the dust. Those symptoms are caused by scarring in the lungs, and may include coughing, phlegm or trouble breathing.
Although the construction industry insists this new rule will cost approximately $5 billion a year, OSHA estimates the net benefits are actually going to be $7.7 million annually – and lives will be saved.
The previous limits of silica exposure were far outdated, and officials say these protections are both economical and feasible for employers and are critical to the lives and well-being of workers.
Our Boston workers' compensation attorneys understand that some 2.3 million workers are at risk of silica exposure every year. Most employers can reduce the amount of harmful dust to which a worker is exposed by using widely-available equipment to block the dust from getting in indoor ventilation systems.
The standards contained in the new rule took effect June 23, 2016. Construction companies have one year to comply, general and maritime industries have two years to comply and hydraulic fracturing has five years to comply.
If you or someone you love has been injured a Boston work accident, call for a free and confidential appointment at (617) 777-7777.
Additional Resources:
OSHA's Final Rule to Protect Workers From Exposure to Respirable Crystalline Silica, OSHA
More Blog Entries:
Peters v. Wady Industries, Inc. – Exclusive Remedy of Workers' Compensation, June 29, 2016, Boston Silica Workers' Compensation Lawyer Blog