Tribe Mediterranean Foods was recently cited by safety officials with the Occupational Safety and Health Administration (OSHA) with more than $702,000 in fines for violating a number of federal safety standards after a fatal work accident. The hummus manufacturer was cited with 18 violations for failing to protect employees from work-related accidents in Taunton. Officials with OSHA's Boston office inspected the work site back in December of 2011 after an employee got caught in a machine and was crushed to death.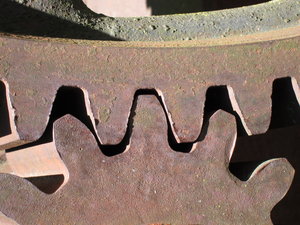 Officials concluded that the employee involved in the accident and six others weren't properly trained on hazardous energy control procedures. According to federal law, these kinds of procedures need to be in place and need to be put into effect. Employees need to be properly trained to shut these machines down as well as how to lock out the power sources before performing maintenance on them. These procedures are in place to help to make sure that these machines are not working when employees perform these duties and that they have no chance of turning on while the work is being done.
Our Taunton workers' compensation attorneys employees face higher accident risks if they're not being properly trained. If you're on the job and you're not receiving the proper training, you're urged to speak up. Not having workplace knowledge can result in serious injury and even death. Not only are you required to be provided with the proper training, but employers are also required to make sure that all machinery is properly safeguarded and that employees are provided with the proper safety equipment to perform each job.
"The employer knew it needed to train these workers so they could protect themselves," said Dr. David Michaels with the Occupational Safety and Health.
Tribe Mediterranean Foods was cited once for each of the employees who were not properly trained and once for each hazard that they were exposed to.
When there is a particularly blatant lack of compliance and exposure to dangers on the work site, officials can choose to issue violations on a per-instance basis, meaning that they can be cited for each employee that was exposed to a particular hazard instead of just once citation for the hazard itself.
In addition to these violations, the company was also cited with neglecting to train maintenance employees to point out dangerous energy sources and another for neglecting to create and enforce a comprehensive lockout/tagout procedure.
Lastly, the company was handed three repeat violations, meaning they were cited for dangers that it had already been cited for in the past.

The Boston workers' compensation lawyer here at Jeffrey Glassman Injury Lawyers offer aggressive defense for those who have been injured or killed in an accident in a work accident in Boston or in any of the surrounding areas. Call today to set up a free and confidential appointment to discuss your case. Call (617) 777-7777.
More Blog Entries:
Work Accidents in Boston and Elsewhere on the Rise, Massachusetts Workers Compensation Lawyers Blog, June 17, 2012
Work Accidents in Boston and Elsewhere Targeted with New Grants, Massachusetts Workers Compensation Lawyers Blog, June 16, 2012