If you or someone you love works in hydraulic fracturing operations, listen up! Safety Officials with the Occupational Safety and Health Administration (OSHA) as well we the National Institute for Occupational Safety and Health (NIOSH) recently issued a hazard alert to help to protect workers from silica-related work injuries in Boston and elsewhere.
Safety officials are working to help make sure that employers are taking the proper steps to protect these employees, the ones who are at serious risk for cancer and other lung-related diseases.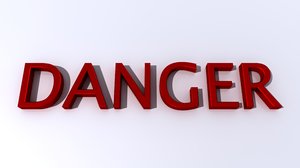 Recently safety officials concluded a study that illustrated the side effects and the risks to workers' health that hydraulic fracturing operation positions can cause. The main topic of this study was silica exposure, which can be found in large quantities in these industries, and the dangers that are associated with it.
Our Boston workers' compensation attorneys understand that officials with NIOSH took air samples at 11 work sites in various states and determined that the most common source of silica exposure was workers in sand movers and blender operations. These conditions were even worse during hot loading. Those who breathe in silica all day, each day are at the highest risks for developing silicosis. Silicosis is a disease which causes lung inflammation and can even cause scarring, which can hinder the lung's ability to absorb oxygen. Silica has also been linked to various forms of lung dangers and a number of other diseases, like chronic obstructive pulmonary disease, tuberculosis, kidney and autoimmune disease as well as chronic obstructive pulmonary disease. Many of these diseases are irreversible and can cause a lifetime of pain and suffering.
The recent alert comes on the heels of these findings. Within this alert, employers are to make sure that employees are protected from the overexposure to silica. In the recent silica alert, employers can learn about how to protect employees, how to protect machinery, as well as about various engineering controls, worker training, product substitution, work practices, etc.
Safety officials say that work practices and engineering controls and the best ways to protect employees. What happens is when silica sand is pushed through sand movers, into blender hoppers, along transfer belts, etc., that dust can be released into the air. Unfortunately, this dust contains nearly 99 percent silica that employees breathe.
"Hazardous exposures to silica can and must be prevented," said Dr. David Michaels, with OSH.
Respirable crystalline silica is the portion of crystalline silica that is small enough to enter the gas-exchange regions of the lungs if inhaled; this includes particles with aerodynamic diameters less than 10 micrometers (μm).

The Boston workers' compensation lawyers at Jeffrey Glassman Injury Lawyers are here to offer help to fight for those who have been injured or killed in an accident on the job in Boston or elsewhere in Massachusetts. Call our office today to set up a free and confidential appointment to discuss your case. Call (617) 777-7777.
More Blog Entries:
Work Accidents in Boston and Elsewhere Targeted through National Safety Month, Massachusetts Workers Compensation Lawyers Blog, May 31, 2012
Work Accidents in Boston and Elsewhere on the Rise, Massachusetts Workers Compensation Lawyers Blog, June 17, 2012