According to a recent news article from KFDM News, the father of an employee of a packaging plant has filed a wrongful death action after his son died while on the job.  This worker and two of his colleagues were killed during an explosion at the packaging plant that occurred in February.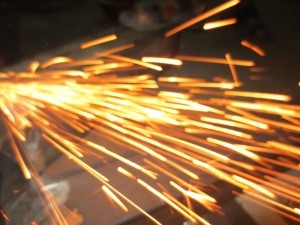 This workplace accident that resulted in the death of three workers and several other workers being injured is still under investigation.  As is the case with any fatal workplace accident, the U.S. Occupational Safety and Health Administration (OSHA), with the help of local personnel and law enforcement agencies, is conducting the investigation. It is the agency's responsibility to conduct such an investigation and determine if any safety violations occurred that caused the fatal accident. If OSHA determines that any violations occurred, the agency can issue warnings, fines, violations reports, and in some cases, prosecute the employer.  If there were no violations found, but agency feels things could be done differently to prevent a similar accident in the future at this or any other plant, it can make recommendations to employers and to Congress.  It should be noted that, in this case, OSHA is conducting an investigation, as it is required to do so, but there have been no official findings of any worker safety violations as of the time of the article.
A preliminary report has been released by the investigation agency, and investigators believe that what is known as a hot work situation managed to ignite volatile fumes that were coming from a tank that was not completely drained.  This caused an explosion that resulted in the death of three workers and the injury or several others.
As our Boston workers' compensation attorneys can explain, the workers' compensation system is not only set up as a no-fault system, but is also considered an exclusive remedy in most cases.  This means that if a worker is injured on the job, he or she can apply for workers' compensation. If a worker is killed on the job, his or her surviving spouse or next of kin can apply for workers' compensation on behalf the decedent's estate.  There is no need to prove any fault on behalf of the employer to collect benefits.
However, in nearly every case, the employee cannot also file a lawsuit against the employer, because workers' compensation is an exclusive remedy.  In other words, if a worker is injured or killed on the job, workers' compensation benefits are generally the only recovery available.  It should be noted that it doesn't matter whether the worker actually applied for workers' compensation benefits, but whether he or she was eligible to do so.
The only real exception to this is if the employer engaged in such extreme or gross negligence as to show a complete and total disregard for the safety of workers. While this will allow for a personal injury lawsuit to be filed, it is very rare to see this type of conduct, so it is not available in most cases.
Lawsuits can, however, be filed against negligent third parties, who may be liable to cover damages workers' compensation may not, such as pain and suffering.
If you or someone you love has been injured a Boston work accident, call for a free and confidential appointment at (617) 777-7777.

Additional Resources:
Father of worker killed at Louisiana packaging plant files lawsuit, April 17, 2017, By Brandon Scott, KFDM News
More Blog Entries:
Report: Three Workers Burned in Natural Gas Explosion, Feb. 18, 2017, Boston Workers' Compensation Lawyer Blog