Officials with the Occupational Safety and Health Administration (OSHA) recently announced they will be conducting increased enforcement on residential construction sites for another three months. Now, the efforts will continue on through the 15th of December. During this time, officials will be conducting free on-site compliance assistance, increased outreach programs and promoting measures to ensure consistency.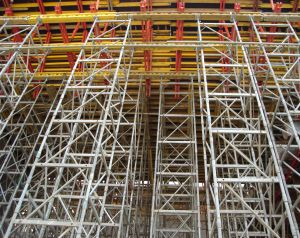 Officials with OSHA have been working closely with the construction industry to help to make sure that employers, supervisors and companies are complying with all of the residential construction measures. Since October of last year, officials with OSHA and its On-site Consultation Projects have performed close to 3,000 on-site visits. In addition, they've also conducted more than 900 training sessions and have put on close to 450 presentations to help to protect workers in the industry from fall accidents.
Our Boston construction accident attorneys understand that construction workers are at high risk for fall accidents. Fall accidents in this industry account for about a third of all construction work fatalities, making them the leading cause of death in the industry. According to OSHA, one out of every ten construction site employees are injured every year.
Every year, there are close to 200,000 accident injuries in the construction industry. In addition to falls, contact with equipment is also one of the top causes for these accidents. It's usually workers between the ages of 25- and 34 who are injured in these kinds of accidents. Unfortunately, most of these injuries involved an employee's trunk, spine or back.
To help to ensure that these accidents become less common on construction sites, officials with OSHA are conducting various outreach activities. Since last year, they've conducted more than 800. The Administration says that it will continue its work with employers and with employees.
In the construction industry, there were nearly 300 fatal deaths from falls to lower levels in 2010. In total, there were close to 800 fall fatalities.
It's important that these workers are provided with the proper safety equipment. It's the employees who work at least six feet above a lower level who are more at risk. Oftentimes, this includes those working on scaffolds and ladders. Workers need to have the proper personal fall arrests systems (PFAS). These devices must fit properly, must be regularly inspected and must be in good-working condition. When and employer estimates the cost of a job, they should include safety equipment as well as plan to have all the necessary equipment and tools available at the site.
The trouble with these kinds of accidents is that they're completely preventable. That's why officials are urging employers to participate in this awareness campaign and work to provide employees with the best safety measures available. After all, it's the law!

Contact the workers' compensation lawyers at Jeffrey Glassman Injury Lawyers if you have been injured on the job. Call (617) 777-7777 for a free and confidential consultation regarding your rights.
More Blog Entries:
New England Fall Hazards Cited at Construction Sites, Massachusetts Workers' Compensation Lawyers Blog, August 16, 2012
Safety Concerns at New England Construction Site, says OSHA, Massachusetts Workers' Compensation Lawyers Blog, August 10, 2012