The Occupational Safety & Health Administration (OSHA) is continually trying to make workplaces safer for employees. This is especially true on worksites where there is high risk of injury or where there are many hazards. OSHA aims to fulfill its goal of preventing worker injuries and deaths by using a number of means including setting employer regulations and inspecting worksites.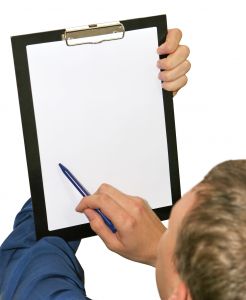 On January 8, 2013, OSHA issued a trade news release outlining some specific steps it plans to take in 2013 in order to try to tackle some key issues at "high-hazard" workplaces. Our Boston workers' compensation lawyers support OSHA efforts to try to make these dangerous worksites safer.
OSHA's 2012 Plan for High-Hazard Worksites
OSHA created its inspection plan for high hazard workplaces under the Site-Specific Targeting 2012 program (SST program). The program aims to direct the agency's enforcement resources to non-construction worksites with 20 or more workers and with the highest risk of illness and workplace injury.
To create the list of targeted workplaces that will be subject to SST inspections, OSHA reviewed injury and illness data collected from a survey of more than 80,000 large establishments. The data was analyzed to identify at-risk worksites and industries where inspections will be focused.
In order to determine the effectiveness of the SST program, OSHA also announced it will be conducting a study this year. The study will focus on 1,260 SST establishments that are randomly selected. By examining the impact of OSHA's SST plan at these locations, OSHA can make a determination whether its targeted efforts have improved safety records and reduced injury. This will be helpful in providing guidance for OSHA on how to continue its targeted inspections in the future.
OSHA also announced that nursing and personal care establishments would not be considered part of the SST program this year, although they were in the past. Inspections of these worksites will be facilitated by OSHA's Nursing and Personal Care Facilities National Emphasis program, thus opening up the door for other targeted inspections in other industries under SST.
By identifying specific industries where enforcement efforts are to be targeted and by streamlining and studying the list of inventories where efforts are focused, OSHA will hopefully help to make some of the most dangerous worksites a little bit safer for workers.
State and Local Inspection Programs also a Concern For OSHA While announcing their plans for site specific targeting, OSHA also issued a reminder that other high-risk industries and hazards are also subject to careful inspection. In fact, OSHA has approximately 140 Regional and Local emphasis programs that allow for programmed inspections to target high-risk industries and hazards on the local level. These are separate from their SST inspection focus.
These Regional and Local emphasis programs supplement the eleven National Emphasis Programs that OSHA uses to direct resources to inspect for lead, silica and process safety management issues.
OSHA, therefore, made clear that its 2013 plans will continue the agency's efforts to both focus resources on high-hazard worksites under site specific targeting programs but also to continue to provide widespread monitoring and regulation on the most dangerous workplace issues across all industries.

If you or a loved one has been injured in the Greater Boston area, contact Jeffrey Glassman Injury Lawyers for a free consultation. Call (617) 777-7777.