The Occupational Safety And Health Administration (OSHA) is in charge of setting and enforcing safety standards throughout the United States. Recently, OSHA conducted an inspection of a Massachusetts wholesale food manufacturer and distributor to determine if the distributor was living up to its obligations. Unfortunately, OSHA found that the distributor was falling short and cited and fined the company.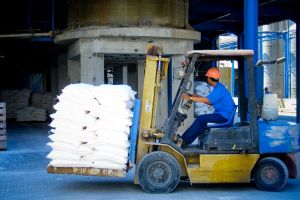 The manufacturer/distributor was Progressive Gourmet Inc., and it now faces $73,400 in fines. Our Boston workers' compensation attorneys understand employers are in the best position to prevent workplace injury. We hope that OSHA's tough actions in this case will serve as a reminder to all employers within the state that complying with worker safety regulations needs to be a top priority.
Massachusetts Wholesale Food Company Fined for Violations
OSHA began conducting inspections of Progressive Gourmet Inc. in September of 2012 in response to complaints from employees. OSHA discovered some troubling conditions during these inspections. For example, OSHA found that:
The facility did not have adequate safety procedures in place to prevent machines such as ovens, conveyers and cookers from starting unintentionally when workers performed service and maintenance. As a result, workers were in danger of becoming seriously injured if the machines turned on as work was being done.
The facility failed to provide training and information on powering down and locking out the power sources of machines before performing maintenance on them. This could lead to electrocution and electrical burns for employees performing machine maintenance. Fines for this offense, combined with fines for the offense of failing to have procedures to prevent machines from starting unintentionally, would total $55,000.
The manufacturer failed to conduct routine inspections and to keep up with maintenance to ensure that the anhydrous ammonia refrigeration system in the plant was operating safely.
The facility did not have sufficient space between overhead piping containing ammonia and materials stored below the piping.
The facility had wet floors where work was being performed, creating a tripping hazard. For the failure to inspect and maintain; the insufficient piping; and the wet floors, Progressive Gourmet Inc. was charged $18,400 in fines.
The perspective fines total a large sum – $73,400- due to the seriousness of the violations as well as due to the multiple violations. When there is a hazard that employers know about or should know about and that hazard puts employees at risk of death or serious harm, then the safety violation is a serious one with a substantial fine.
Employees in this case could have been at risk of exposure to ammonia, which could make them very sick or even cause death. Employees also could have been electrocuted, crushed or otherwise injured due to machines starting during maintenance or electrical surges while machines were being worked on.

If you or a loved one has been injured in the Greater Boston area, contact Jeffrey Glassman Injury Lawyers for a free consultation. Call (617) 777-7777.