According to a recent article from the Insurance Journal, the workers' compensation industry is facing a very different challenge in adjusting to what amounts to an entirely new form of employment for many Americans. With the economy getting back on track and employments higher than they have been in many years, one would assume workers' compensation insurance carriers couldn't be happier with the new policies they must be underwriting. However, as it turns out, this might not be the case.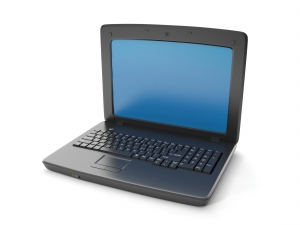 Many in the nation's growing workforce are not working in traditional jobs where they punch a clock and have a boss. Through the use of advanced communications technology and mobile computing, many workers go online to find a temporary position for a job that needs to be completed and submit a bid for the job. If they are selected, they perform the required tasks from home or a local coffee shop with free WIFI and get paid electronically.
There are a large variety of job opportunities in this new and growing on-demand economy, as it often called. There are people who write content for publications, work-from-home paralegals for law offices, mobile app designers, web designers, and just about every other job that does not involve physically constructing anything.

This on-demand economy also includes ride-sharing drivers like those who contract with Uber, or Lyft. There are even apps for people who need someone to come over to their home and do their laundry or clean their apartment.
What all of these on-demand workers have in common is they are not employees in the traditional sense. They are independent contractors who contract to perform a particular service on a short-term or ongoing basis. Because they are not employees, they are not covered by workers' compensation policies; so, if they get injured on the job, they may have to explore other avenues of disability compensation. While many workers are okay with this arrangement and like the personal freedom it can provide, the workers' compensation insurance companies do not seem too happy.
However, as our Boston workers' compensation attorneys can explain, we shouldn't feel so bad for these insurance companies, as they are still collecting trillions of dollars in premiums each year, which is more money than the gross domestic products of many countries.
One way the insurance industry is trying to compensate for this reduction in number of covered employees is to offer those in the on-demand sectors the opportunity to purchase their own coverage. These companies know they must find ways to adapt, as there are other ways technology is shaping the workforce. Robots now do many jobs once done by human employees. In manufacturing, there are hundreds of thousands of robots where there were once many employees. This number will only continue to grown in the future.
It should be noted, most of the workers in this new app-based on-demand economy tend be younger individuals in their 20s and 30s, as they are more familiar with the new mobile technology and may not have a need for a more steady traditional form of employment.
If you or someone you love has been injured a Boston work accident, call for a free and confidential appointment at (617) 777-7777.
Additional Resources:
How On-Demand Economy Is Changing Workers' Compensation , May 15, 2015, Insurance Journal
More Blog Entries:
City of Danville v. Tate: Workers' Compensation Double Recovery, Jan. 25, 2015, Boston Workers' Compensation Lawyer Blog