When legislatures across the country created their state's respective workers' compensation systems, they looked to see what other states had done when crafting their set of laws. Some states are more favorable to the workers and others are more favorable to employers and big business. Some states try to strike and equal balance between the needs of workers to make ends meet following and injury and employer's needs to keep costs down.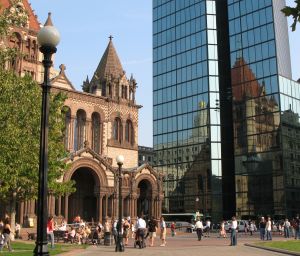 One of the common themes in virtually all workers' compensation systems is that elected officials are hesitant to create a system where an injured worker can make the same or even more money staying at home and collecting benefits than he could at work had it not been for the on the job injury. While this may seem fair to some, the problem is the injured worker generally cannot go back to work so he or she should not have to earn less in workers' compensation benefits than he or she would had the accident not occurred, since his or her other bill are not going to down along with his or her income.
While this is not likely to change anytime to soon, Massachusetts lawmakers are trying to make the situation a little more tolerable for injured workers by adjusting how the state average weekly wage (SAWW) is calculated. Essentially, the workers compensation board looks at what a worker would be earning according to an average worker in the state working the same job, and pays a percentage of that amount as benefits.

According to a recent news article from Insurance Business, a new workers' compensation being proposed in Massachusetts would help the lowest-paid workers through and adjustment to the SAWW. Specifically S.B. 976, which was filed during the current legislative session, would make and adjustment to the a workers' actual wages are being calculated. The bill also requires workers' compensation payers to cover the cost of interpreters for workers who do not speak English, and for transportation and other necessary services.
At a recent hearing on the bill, supports said the bill could provide need help to workers who earn less than minimum wage. The new bill would require payers to look at all wages actually paid, wages that should have been paid, even if an employer did not actually pay those wages, and the total number of hours actually worked by employee prior to the on the job accident.
As our Boston workers' compensation attorneys can explain, it is an unfortunate fact that many workers who do not speak English are routinely taken advantage of by their employers.
In the greater Boston area there are many workers who speak Spanish, Portuguese, and Haitian Creole who fall into the category, and are not paid the wages to which they are legally entitled.
What this new bill aims to correct is the damaging effect this wage withholding not only has on these workers before an accident, but also the effect it has on workers during the workers' compensation benefits calculation. The fact that many of these workers cannot even understand what is happening during a hearing conducted entirely in English further contributes to this problem.
Making workers' compensation payers (insurance companies) pay for interpreters will correct this injustice by not only allowing workers to understand what is happening, but also may make insurance companies more likely to provide appropriate benefits in the first place.

If you are injured on the job in Massachusetts, call Jeffrey Glassman Injury Lawyers for a free and confidential consultation to discuss your workers' compensation claim: (617) 777-7777.
Additional Resources:
Massachusetts comp bill would assist lowest-paid workers , May 27, 2015, Insurance Business
More Blog Entries:
LeFiell Mfg. v. Super. Ct.: Workers' Compensation Exclusivity and Rare Exception, August 18, 2014, Boston Workers' Compensation Lawyers Blog