Black men and Hispanic immigrants have the highest rate of workplace injury in the nation, according to a new study on work injuries and disabilities.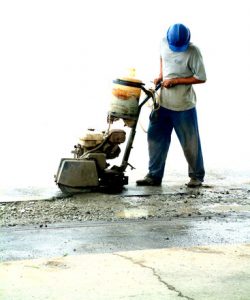 Researchers with the University of Southern California's Schaeffer Center of Health Policy and Economics and the Keck School of Medicine and Boston University published the study in last month's edition of the journal Health Affairs. They opined the findings should prompt policy makers to consider whether bias is a factor in disparities of workplace injury and disability.
The study authors said the risk was even higher when they factored in workers' education and other demographic characteristics. Essentially, unequal opportunities in the workplace for minorities results in them taking on more dangerous jobs out of necessity. That in turn increase their risk of disabling injuries. 
Specifically what researchers discovered was that Hispanic immigrants – males especially – have the absolute highest workplace injury rate average in the country. The workers in this group ages 18 to 64 are injured at a rate of nearly 14 per 1,000 full-time workers. (Female Hispanic immigrants have an injury rate of about 11.) Meanwhile, black men suffer an average injury rate at work of about 12.2 per 1,000 full-time workers. White men, on the other hand, have an average injury rate of 11.8 per 1,000 workers. Asian American men have a rate of about 10.
The findings were based on community survey data from approximately 12 million respondents culled from the U.S. Census Bureau, as well as the Survey of Income and Program Participation by the U.S. Bureau of Labor Statistics from four selected years, totaling nearly 200,000 respondents.
Higher workplace injury rates are closely associated with higher rates of long-term disability, and this is especially true for older workers. Here again, minorities are at much higher risk. Black men between the ages of 50 and 64 have an injury rate of 4.4 percent, while Hispanic immigrants in this cohort have a disability rate of 4.2 percent.
Further, discrimination has long been a factor in heightened workplace danger. Just as an example, researchers pointed to the steel worker jobs of four decades ago. Jobs that were directly above coke ovens – those known to expose workers to high levels of cancer-causing toxins – were given almost exclusively to black men. There have been many federal and state policy changes since then to help avoid those kinds of clear disparities, but this new research shows they obviously still exist. Further, because this study focuses only on injuries (and not occupational illnesses), it's possible the true scope of poor working conditions for minority and immigrant workers isn't shown.
Discrimination in hiring and promotion is believed to be one of the central factors here. Although it's illegal, it clearly still happens. Researchers say that regulators and policy makers need to begin exploring whether companies are assigning people of different races and ethnicities to certain jobs or tasks based on their status as minorities.
These kinds of issues may become increasingly charged from a political standpoint as the population in the U.S. workforce continues to become increasingly diverse.
Our Boston workers' compensation lawyers are committed to ensuring that all our clients receive the full among of compensation they deserve.
If you or someone you love has been injured a Boston work accident, call for a free and confidential appointment at (617) 777-7777.
Additional Resources:
Minorities face greatest risk of injury, disability on the job, Feb. 9, 2017, Press Release, University of Southern California
More Blog Entries:
Deli Worker Files Lawsuit after Workplace Injury, Feb. 3, 2017, Boston Workplace Injury Lawyer Blog