Industrial workers often find themselves working in harsh environments. We have workers in steel mills and metallurgy plants working in and around molten metals, which are not only glowing hot but may also be emitting toxic gases. When conditions get dangerous, workers may have no clue until a serious or fatal accident occurs. This is also true of first responders who are constantly rushing into burning buildings or putting themselves under vehicles that are on the verge of collapse.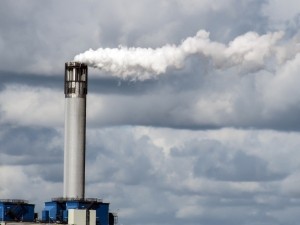 According to a recent news feature form EHS Today, Intel and Honeywell are teaming up to produce a wearable safety system for industrial workers and first responders. The wearable sensors can monitor employees' present vital signs as well as conditions in the room. If the workers are wearing an air pack or other respirator or ventilator, the system can monitor that too.   The wearable technology will send its data to a local hub that can allow scene commanders to monitor all employees or first responders at one time. They will know if conditions are getting worse, and they will know if someone is hurt. This will increase the rate at which a rescue team can respond, which will help save lives of those injured on the job.
The two companies decided to join together because of a belief in how their respective areas of expertise can complement each other. Honeywell has been developing sensors for decades, ranging from home smoke detectors to commercial gas leak detectors. Everyone is familiar with Intel's long history in the field of computer processors.
Currently, the latest generation of wearable sensors can detect poisonous gas and monitor the breathing and heart rate of workers. It can also monitor a worker's location and posture. The posture is importation, because they can tell if a worker is down from injury or illness.
The data is also transferred to a secured cloud, so management personnel can access real time data from anywhere they have web access. For workers wearing a mask and helmet, as most industrial workers are, there will be a heads up display allowing the worker, as well as those on the other end of the system, to see this information. There will also be an advanced communications system embedded in the design. Future systems will include a personal voltage detector to keep workers safe from electrical hazards, slip prevention footwear, a fall alert, and gloves that will vibrate when radiation is detected at harmful levels.
Essentially, these companies are working on a super suit for industrial workers and first responders that will hopefully lead to a significant reduction in on-the-job injuries and fatal workplace accidents.   As our Boston workers' compensation attorneys have seen all too often, those who are brave enough to work in dangerous industrial settings are among the most likely workers to suffer serious workplace injuries. Any technology that reduces the risk of these workers getting seriously injured or killed would be welcomed by workers and their families across the country.
If you or someone you love has been injured in a Boston work accident, call for a free and confidential appointment at (617) 777-7777.
Additional Resources:
The Internet of Things Comes to Safety, November 19, 2015, EHS Today, by Sandy Smith
More Blog Entries:
Increased Fines for Employers Who Do Not Maintain Workers' Compensation Coverage, July 22, 2014